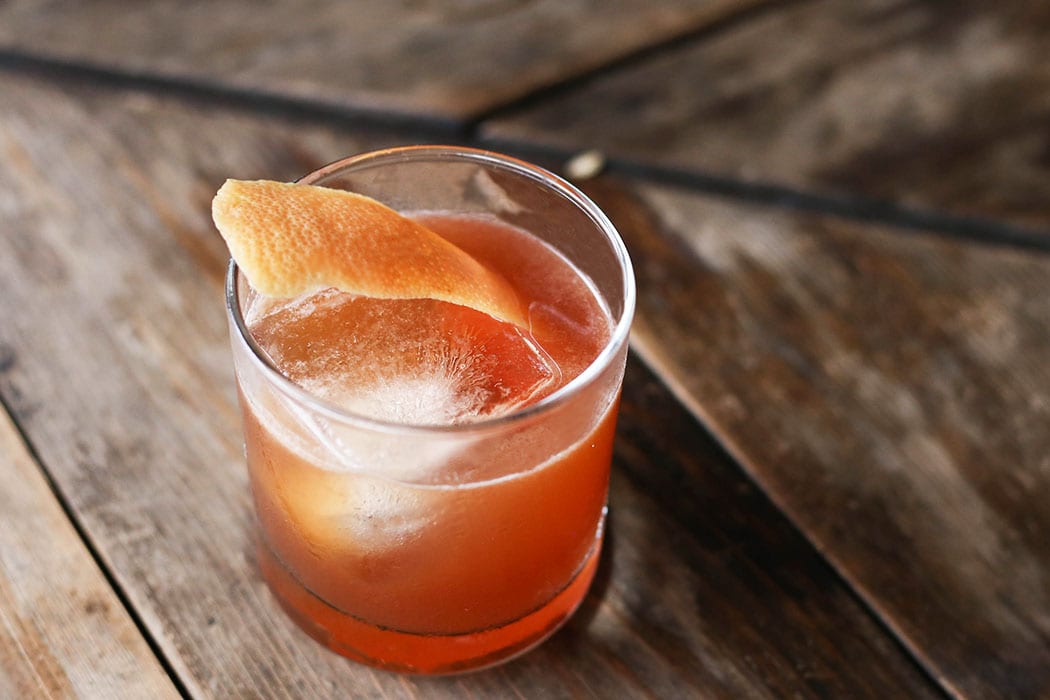 Reminiscent of the famous Blood & Sand cocktail, this rich, smoky recipe is brightened by fresh winter citrus.
1 oz. mezcal
½ oz. Cherry Heering
½ oz. sweet vermouth (Contigo uses Carpano Antica)
¾ oz. fresh grapefruit juice
¼ oz. fresh lime juice
Grapefruit peel
Tools: shaker, strainer
Glass: rocks
Shake all ingredients together in a shaker tin with ice. Double strain into a coupe. Twist a grapefruit peel over the drink to release the oils, then discard.
Nicole Cruz, Contigo, Austin, TX