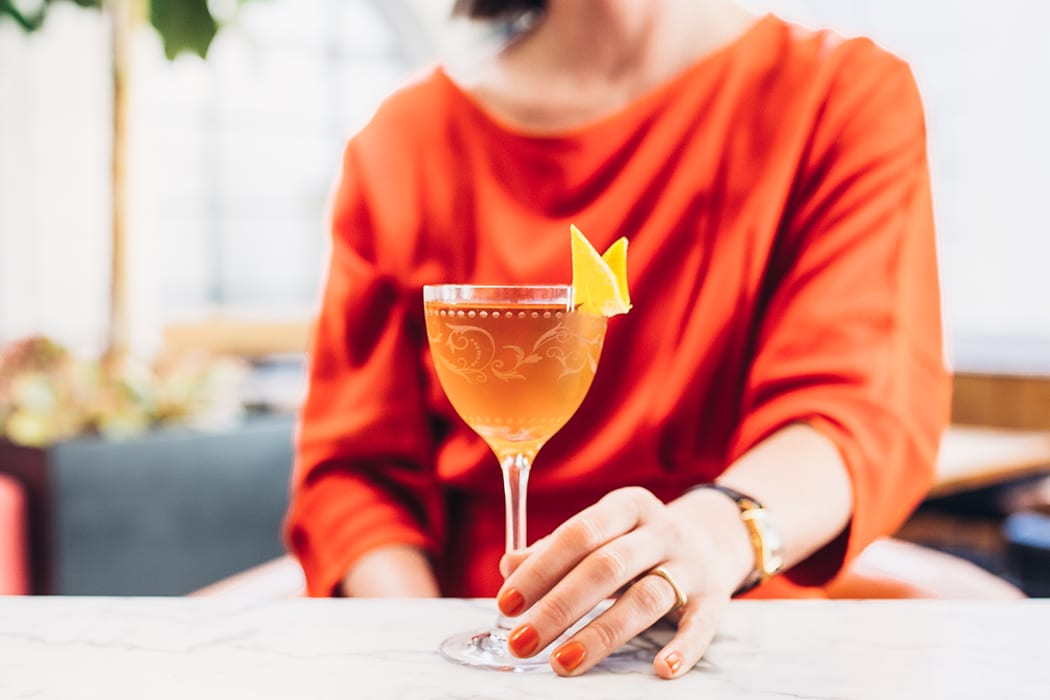 For his take on the classic East India cocktail, Redbird bar director Tobin Shea splits the base evenly between rum and brandy, nixes the pineapple and welcomes sweet vermouth to the mix.
1 oz. rum
1 oz. brandy
¾ oz. sweet vermouth
¼ oz. dry curaçao
2 dashes maraschino liqueur
2 dashes Angostura bitters
Tools: mixing glass, barspoon, strainer
Glass: Nick & Nora
Garnish: orange twist
In a mixing glass combine all of the ingredients with ice, then stir until chilled. Strain into a chilled glass, then garnish.
Tobin Shea, Redbird, Los Angeles
---
Did you enjoy this recipe? Sign up for our newsletter and get weekly recipes and articles in your inbox.