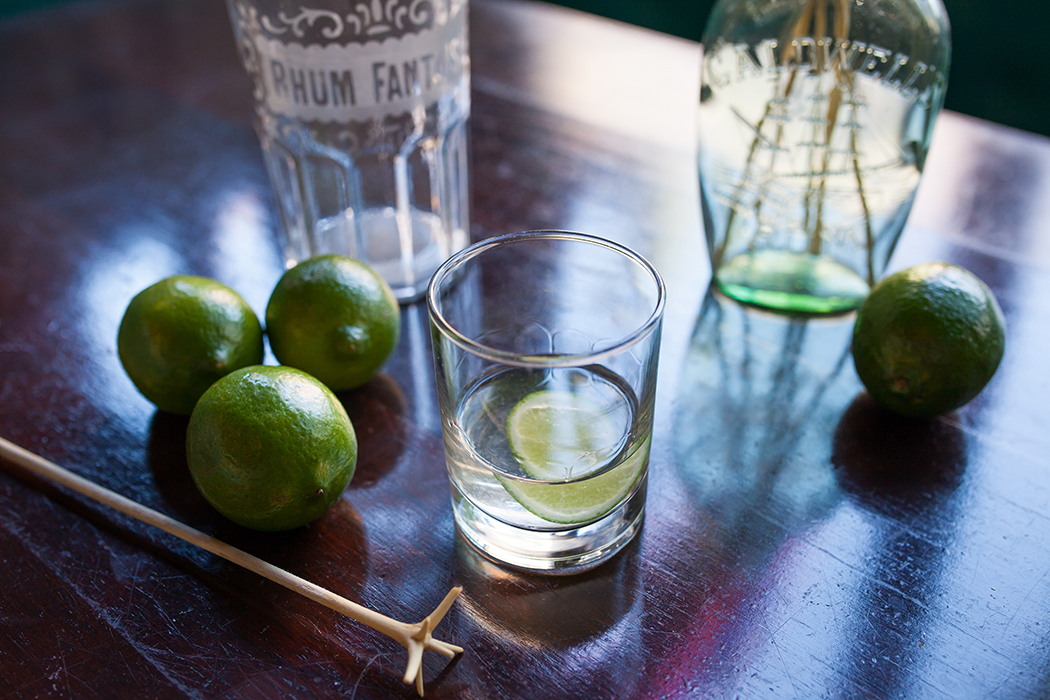 Made with a simple trio of ingredients—a quick squeeze of lime juice, a splash of sugar syrup and a dram of grassy rhum agricole—the Ti Punch is the national drink of Martinique. Read more about why rhum agricole and the Ti' Punch play such a big role at Rumba in Seattle.
2 oz. rhum agricole
1 tsp. cane syrup (or rich demerara syrup)
1 lime
Tools: lele twig or barspoon, knife
Glass: rocks
Use a knife to cut a small chunk from the side of a fresh lime, about the diameter of a quarter and thick enough to have a bit of the fruit's pulp. Add the cane syrup to the glass and squeeze the lime piece into the syrup, adding the slice to the glass. Add the rum; stir with a lele twig or barspoon. Ice is optional; adjust all ingredients to taste.
Rumba, Seattle