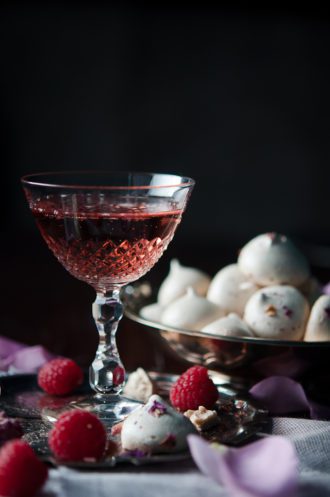 This Rose Cocktail is an elegant twist on the classic Kir Royale, bit it gets even more dressed up with the addition of rose water.
¼ oz. crème de cassis
Prosecco
3-4 drops rose water (or to taste)
Glass: flute or coupe
Pour the crème de cassis into the bottom of your chilled glass. Top with prosecco to taste, then add the rose water.
Gintare Marcel, Gourmantine.com