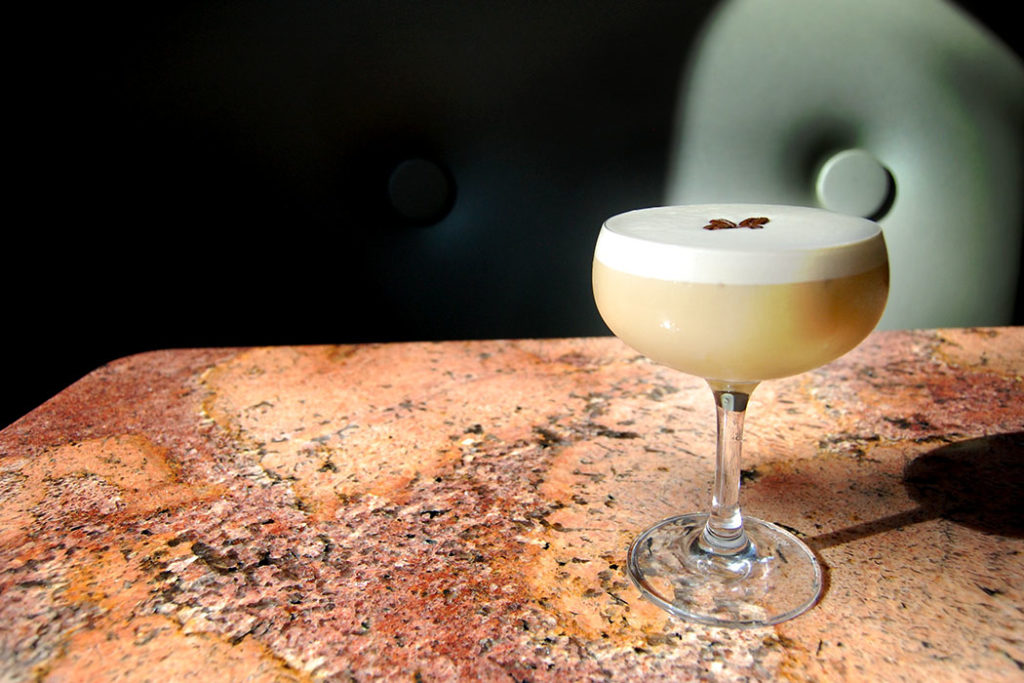 This tropical rum flip has a sharp chicory note thanks to the addition of NOLA coffee liqueur.
1 oz. dark rum
1 oz. coffee liqueur (Jenkins uses St. George Spirits' NOLA Coffee Liqueur)
¾ oz. fresh orange juice
½ oz. orgeat
1 whole egg (pasteurized if you like)
Tools: shaker, strainer
Glass: coupe
Garnish: espresso beans
Shake the rum, coffee liqueur, orange juice, orgeat and egg together until the ingredients are emulsified. Add ice and shake to chill. Strain into a coupe and garnish.
Trey Jenkins, Péché, Austin