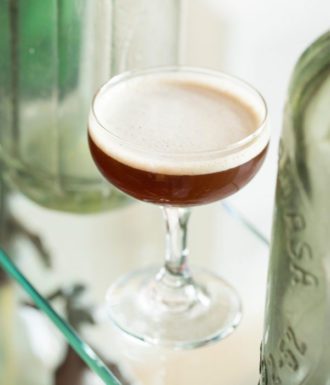 The depth of dark rum and Cynar gets lightened up and rounded out by lemon juice and rich simple syrup in this recipe from one of D.C.'s best drinking dens.
1 oz. dark rum
1 oz. fresh lemon juice
½ oz. rich simple syrup (2:1)
½ oz. Cynar
Tools: shaker tin, strainer
Glass: coupe
Combine all ingredients in a shaker tin with ice. Shake and strain into a chilled coupe.
The Columbia Room, Washington D.C.