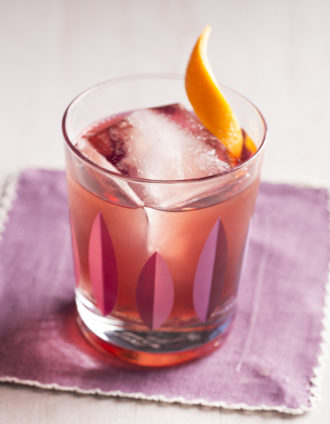 Sloe gin cocktails aren't the easiest to come by, but this one from Denver bartender Jason Patz is a gem. It combines sloe gin with gin and dry Curacao for a brisk and herbaceous sipper.
2 oz. gin
¾ oz. sloe gin
¼ oz. dry Curacao
Tools: mixing glass, barspoon, strainer
Glass: Old Fashioned
Garnish: orange twist
Combine ingredients with ice in a mixing glass and stir to chill. Strain into and ice-filled glass and garnish.
Jason Patz for Williams & Graham, Denver