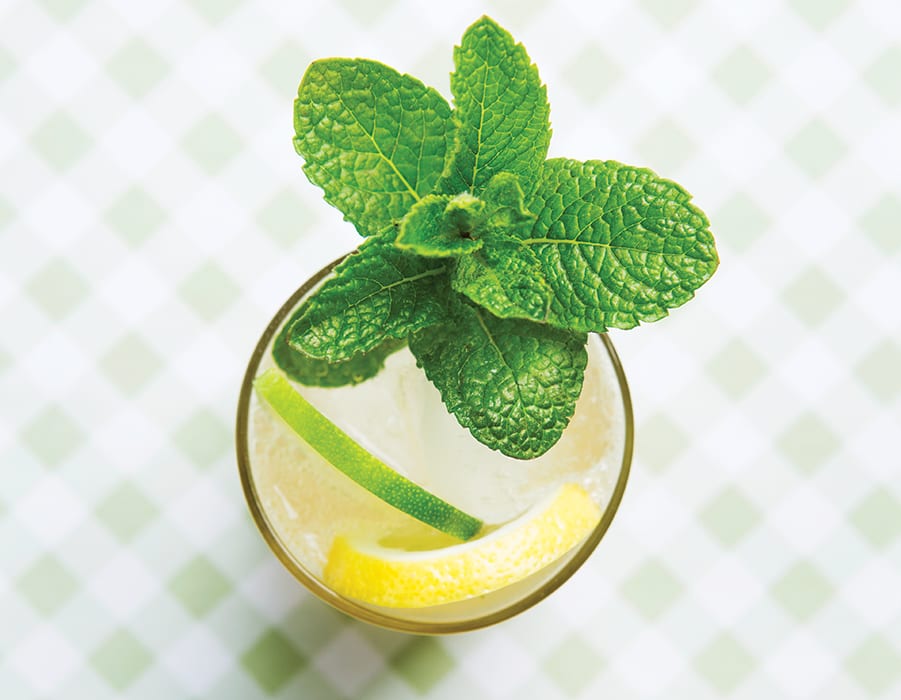 This incredibly cooling low-ABV sherry cocktail combines fino sherry with gin, fresh citrus, mint and seltzer.
1½ oz. fino sherry
½ oz. gin
½ oz. fresh lemon juice
½ oz. fresh lime juice
½ oz. simple syrup (1:1)
2 mint leaves
1 oz. seltzer
Tools: shaker, strainer
Glass: highball
Garnish: lemon and lime wheels and bouquet of fresh mint
Combine all ingredients except seltzer, and shake with ice. Strain into an ice-filled glass, top with seltzer and garnish.
Gracy Ramirez, Dominick's (now closed), Los Angeles