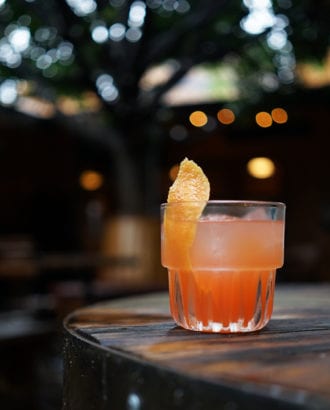 Aiming to create a drink that can be enjoyed year-round, Jon Weimorts turned to the time-tested match of tequila and Aperol. "The bitterness from the lemon and Aperol is tamed by the sweetness of the elderflower, which I decided to use instead of simple syrup to add depth of flavor," he says.
1½ oz. blanco tequila
½ oz. Aperol
½ oz. elderflower liqueur
¾ oz. fresh lemon juice
2 dashes Angostura bitters
Tools: shaker, strainer
Glass: rocks
Garnish: grapefruit peel
Shake the ingredients together with ice. Strain into a rocks glass over fresh ice. Garnish.
Jon Weimorts for Idle Hour, Los Angeles