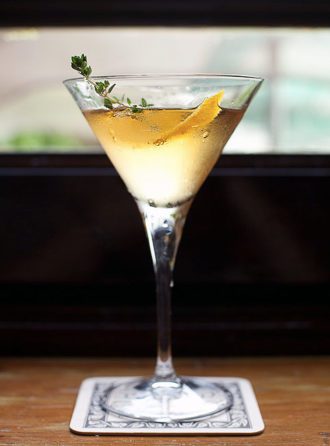 This cocktail is aptly named after the classic D.C. hotel that has the drink on its bar menu.
1 1/2 oz. reposado tequila
1/2 oz. Amontillado sherry
1/2 oz. Drambuie
Dash of orange bitters
Tools: mixing glass, strainer
Glass: cocktail
Garnish: orange peel, fresh thyme sprig
Stir all ingredients in a mixing glass with ice, then strain into a chilled cocktail glass. Twist an orange peel over the drink to release its oils, float it on top, then top with a sprig of fresh thyme.
Chantal Tseng for The Tabard Inn, Washington, D.C.