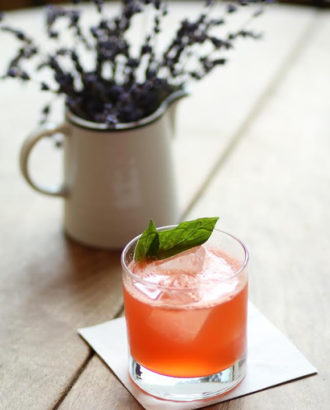 The Penrose's special Negroni Week 2015 cocktail pushes vermouth to the forefront, supported by a hint of gin, Campari, fresh citrus and warm honey.
1 ½ oz. Carpano Bianco vermouth
1 oz. Campari
½ oz. citrus-forward gin (Penrose uses Brooklyn Gin)
¾ oz. fresh lemon juice
½ oz. honey
Splash of soda
Tools: shaker, strainer
Glass: rocks
Garnish: basil leaves
Combine all ingredients except the soda in a shaker tin with ice. Shake until chilled. Strain into a rocks glass with fresh ice. Top with a splash of soda and garnish with a few fresh basil leaves.
The Penrose, NYC