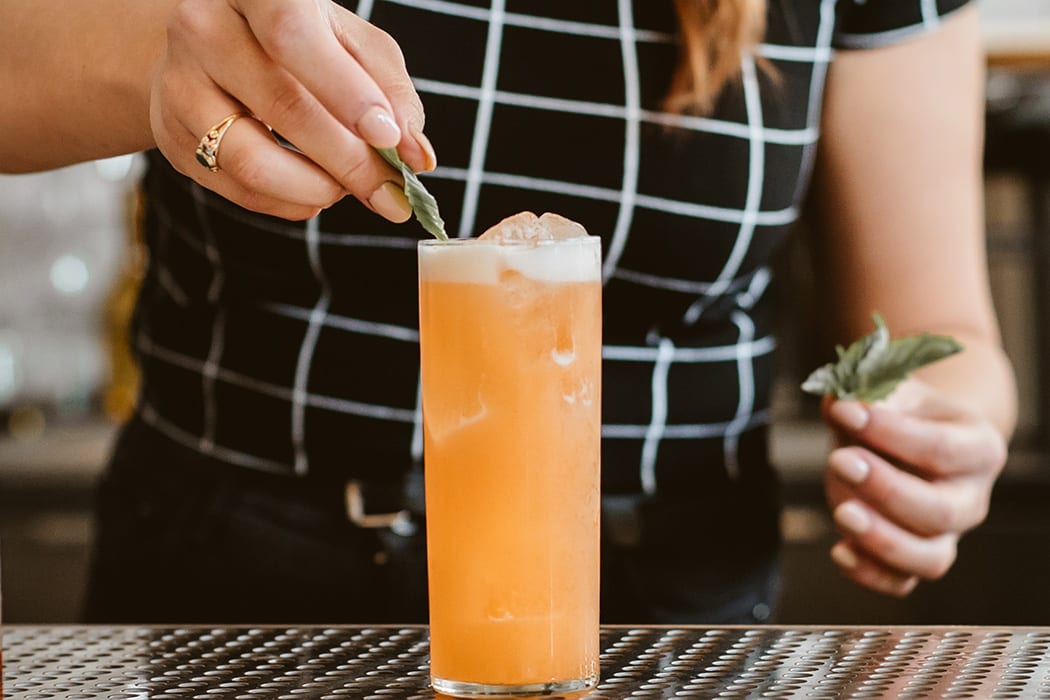 Cappelletti brings just the right amount of bittersweet balance to this mix of vodka, strawberries, honey and lemon.
1½ oz. vodka
½ oz. Cappelletti
¾ oz. strawberry-honey syrup
¾ oz. fresh lemon juice
Egg white (pasteurized, if you like)
Top with soda
Tools: shaker, strainer
Glass: Collins
Garnish: basil leaf
Combine the vodka, Cappelletti, lemon juice, strawberry-honey syrup, and egg white in a shaker. Dry shake to combine. Add ice and shake again to chill. Strain into a Collins glass, top with soda and garnish.
Strawberry-Honey Syrup: Combine 1 part fresh strawberry juice with 2 parts honey. Bottle and refrigerate.
Jessica Lum, Intermezzo, St. Petersburg, Florida 
---
Did you enjoy this recipe? Sign up for our newsletter and get weekly recipes and articles in your inbox.