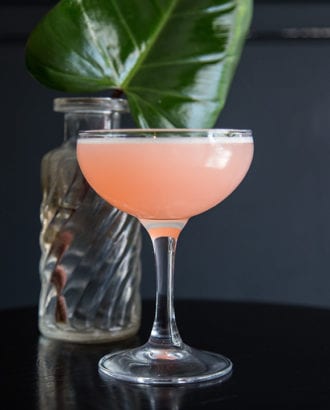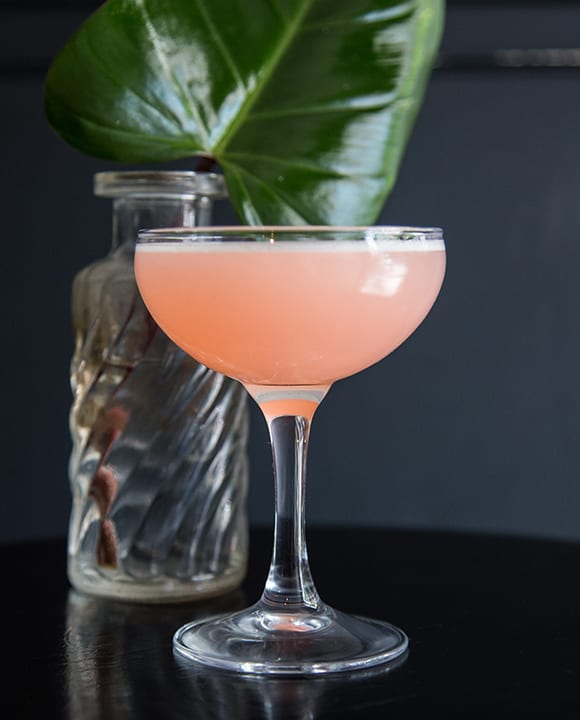 Bolstered by smoky mezcal, bittersweet Aperol and the soft, tropical spices of falernum, this equal-parts cocktail couldn't be easier to assemble—or enjoy.
¾ oz. mezcal
¾ oz. Aperol
¾ oz. falernum
¾ oz. fresh lime juice
1 dash of Scrappy's Hellfire Bitters*
Tools: shaker, strainer
Glass: coupe
Garnish: lime wheel
Shake all ingredients together in a shaker tin with ice. Strain into a coupe and garnish with a lime wheel (the bar uses a dehydrated wheel, but that's optional).
*In lieu of the specialty bitters, Wheeler says adding a thin slice of fresh habanero pepper to the shaker tin will also add a small amount of heat and flavor to the drink. Remember to spice to taste, as habaneros can pack some serious heat!
Grant Wheeler, The Garret, NYC