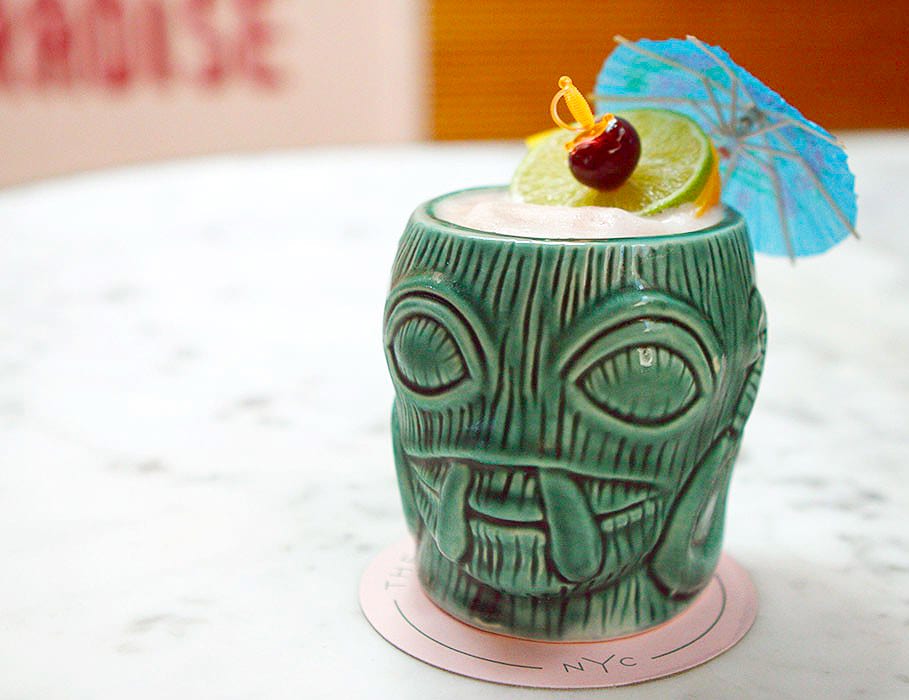 Boozy, fruity and refreshing, the classic Singapore Sling was practically begging to become a blended cocktail, so Jim Kearns and Garret Richard from New York's Happiest Hour mixed up this Singapore Sling Slushy. "It's a lot of fun and can be delicious, which, at the end of the day, is the whole point of a good drink in a good bar," says Kearns. He uses Bulldog Gin for its slightly tropical profile—the botanical bill includes Dragon Eye, a relative of the lychee fruit, lotus leaves, white poppy and cassia. Other London Dry gins will also work in the drink. 
2 oz. London Dry gin
2 oz. pineapple juice
½ oz. fresh lime juice
½ oz. Cherry Heering
¼ oz. Cointreau
¼ oz. Bénédictine
½ oz. grenadine
1-2 dashes Angostura bitters
Tools: blender
Glass: tiki mug or hurricane
Garnish: citrus wheels, cherry, pineapple fronds
Blend all the ingredients with 1 cup of ice until reaching a uniform, slushy consistency. Pour into a glass and garnish.
Jim Kearns and Garret Richard, Happiest Hour, New York City