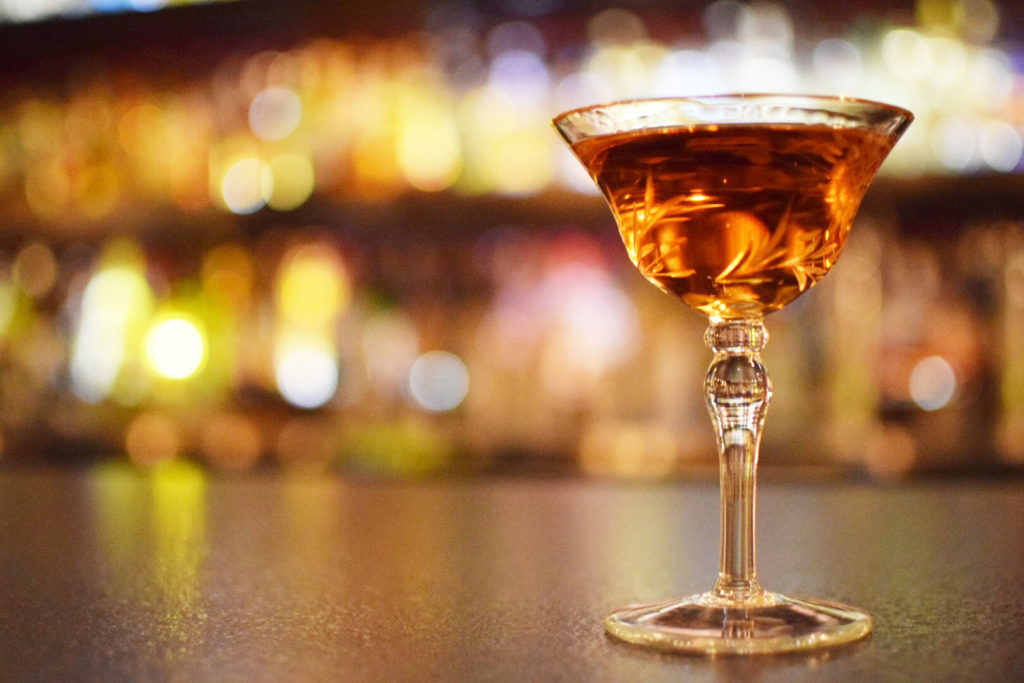 This spiced cocktail has winter written all over it with the bold, rich flavors of rum, scotch and Drambuie coming together for the ultimate comfort drink.
1½ oz. aged rum (Social uses Zaya)
1 oz. Drambuie 15 yr
¼ oz. scotch (Social uses Laphroaig 10 yr Cask Strength)
¼ oz. cinnamon syrup
1 orange peel
Tools: mixing glass, barspoon, strainer
Glass: cocktail or coupe
Combine all ingredients in mixing glass with ice and stir to chill. Strain into a chilled glass and flame an orange peel over the surface and discard.
Cinnamon-Demerara Syrup: Combine equal parts Demerara sugar and water and place over medium heat. Add 2-3 cinnamon stick per quart of water used. Stir for about 30 minutes. Remove from heat, cool, strain into a bottle and refrigerate for up to 2 weeks.
Raffi Jergerian, Social, Ft. Collins, Colorado