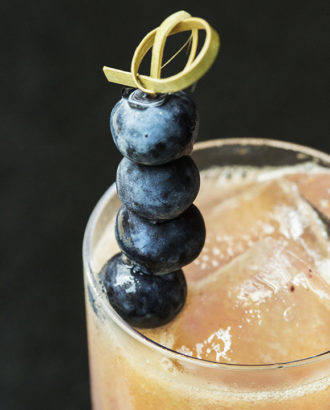 Summer's bounty of blueberries is in full swing, so why not throw a few in your next tequila cocktail? The warm vanilla notes of reposado play beautifully with the juicy fruits.
15 fresh blueberries
½ oz. simple syrup (1:1)
½ oz. fresh lime juice
1 ½ oz. reposado tequila
Club soda
Tools: shaker, strainer
Glass: Collins
Garnish: 3 blueberries
Combine the blueberries, syrup and lime in a glass. Muddle lightly. Add tequila and ice, and shake to chill. Strain into an ice-filled glass and top with soda water. Garnish.
Adapted from a recipe by Adam Jones, Adamus at the Silversmith Hotel, Chicago