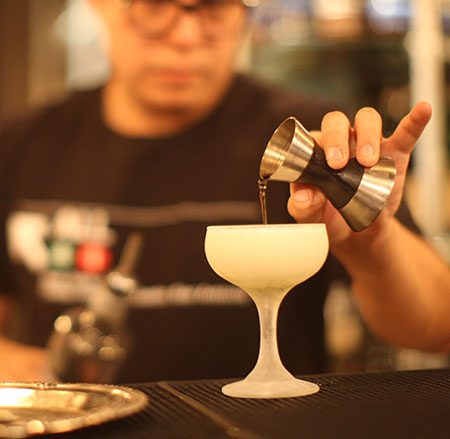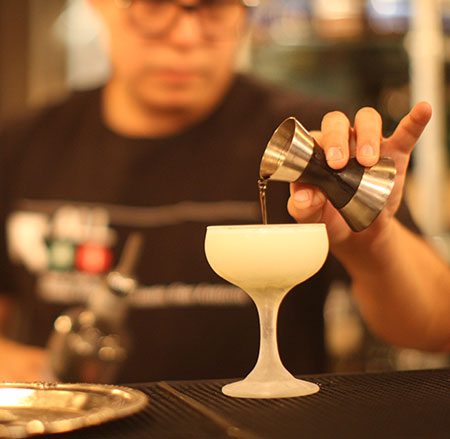 One of our Imbibe 75 2014 Destinations to Watch, San Antonio—which has long lived in the shadow of its nearby neighbor, Austin—is coming into its own. Just two hours from the Mexico border, it's no surprise that tequila and mezcal are the reigning spirits in this Texas town, though cocktails of all sorts are popping up at bars all over town. Creative bartenders and adventurous locals make for an excellent, budding drinks scene. If you only have time for five sips in San Antonio, here's what they should be.
A shot of espresso at Local Coffee
Ask a San Antonian where they fuel up, and you're sure to hear about Local Coffee. "It's my favorite coffee in town," says Houston Eaves, bar manager at the Esquire Tavern. "They source from some great roasters and never fail to pull a perfect shot of espresso." 
The Trinity cocktail at Bohanan's
Jenny Rabb, founder of the San Antonio Cocktail Conference and director of catering at Bohanan's, could be described as the Grande Dame of the SA cocktail scene. In 2010, she brought Sasha Petraske (the man behind NYC's Milk and Honey bar) in to help her bring Bohanan's bar menu up to snuff—a move that set the budding local cocktail scene into a full-blown blossom. The Trinity cocktail, a simple mix of gin, sweet vermouth and dry vermouth, is a home run.
The Aviación at Esquire Tavern
Made with blanco tequila, maraschino liqueur, hibiscus-mezcal cordial and fresh lime, this cocktail sums up the San Antonio scene—creative, fresh and agave-forward. As Esquire bar manager Houston Eaves describes it: "There's a lot of tequila and mezcal being sipped in San Antonio, and some of the best use of these spirits in cocktails I've seen anywhere in the country is happening right here." Plus, $1 of every Aviación sold goes to the Tequila Interchange Project. 
Bartender's Choice at Tuk Tuk Taproom
With more than 60 beers on tap and a menu devoted to Southeast Asian street food, pairing options at San Antonio's newest taproom are nearly endless. Take the guesswork out of the equation and let the bartender pick your pint for you. Whether it's a hoppy Double IPA from Southern Tier Brewing or a Brewluminati Lemongrass Ginger blonde ale from Austin's Independence Brewing, it's tough to go wrong at Tuk Tuk.
The Pillow Talk at The Brooklynite   
Bartender Jeret Pena's cocktail menu is constantly changing but consistently one of the best in town. There are lots of amazing choice, but don't miss the Pillow Talk (pictured), a killer combo of chamomile pisco, lime juice, simple syrup and crème de violette.