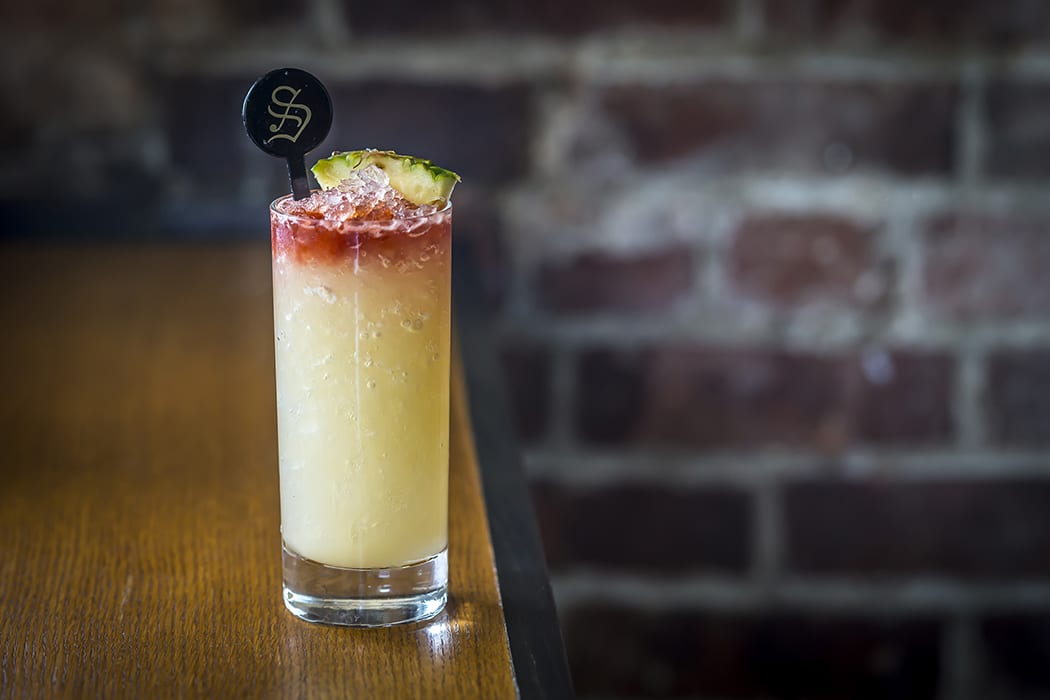 Bartender Nick Brown gives this Mai Tai riff an extra kick by swapping out rum for rye whiskey.
2 oz. rye whiskey
¾ oz. orgeat
¾ oz. pineapple juice
¾ oz. fresh lemon juice
6-10 dashes Angostura bitters
Tools: shaker, strainer
Glass: highball
Garnish: pineapple wedge
Combine the rye, orgeat and juices in a shaker and fill with ice. Shake until chilled. Strain into a highball filled with crushed ice. Top with bitters and garnish.
Nick Brown, The Spaniard, New York City
---
Like what you see? Get more of the best of liquid culture when you sign up for our bi-monthly magazine. Subscribe now and save up to 59%—it's just $21.95 for one year or $32.95 for two years. Click here for details.