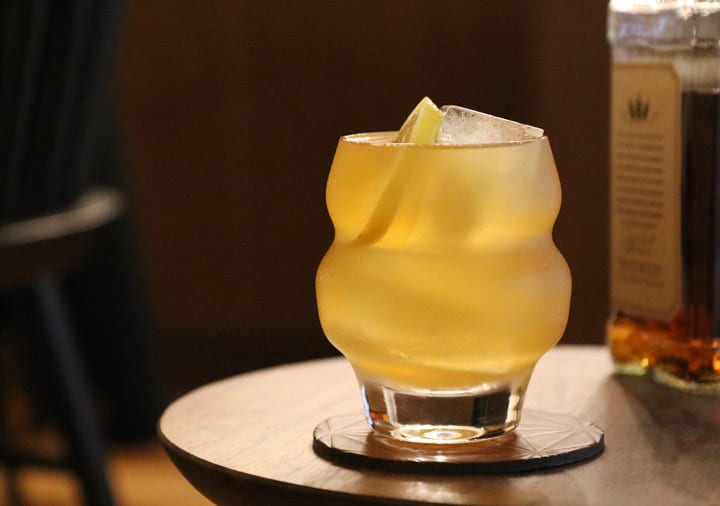 This simple cocktail combines the spice of rye whiskey with a pop of citrus, a touch of sweetness and a balancing note of bitters.
1½ oz. rye whiskey (Tecosky uses Jack Daniel's Tennessee Rye)
½ oz. fresh lemon juice
½ oz. of simple syrup (1:1)
2 dashes Peychaud's bitters
Soda water
Tools: shaker, strainer
Glass: lowball
Garnish: lemon wheel
Combine to the first 4 ingredients with ice in a shaker and shake to chill. Strain into an ice-filled glass, top with soda water, then garnish.
Eric Tecosky, Los Angeles