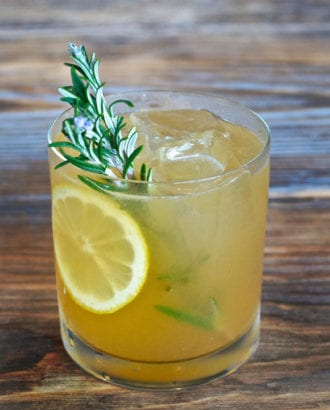 Fresh rosemary, maple and bourbon form a trifecta of deliciousness in this bright, herbaceous sour.
1½ oz. bourbon
¾ oz. fresh lemon juice
⅓ oz. maple syrup (or more, to taste)
1 small sprig fresh rosemary
Tools: shaker, strainer
Glass: rocks
Garnish: fresh rosemary sprig
Smack the rosemary between the palm of your hands and place in shaker. Add remaining ingredients and shake with ice. Strain into an ice-filled glass and garnish.
Adapted from Shake: A New Perspective on Cocktails by Eric Prum and Josh Williams