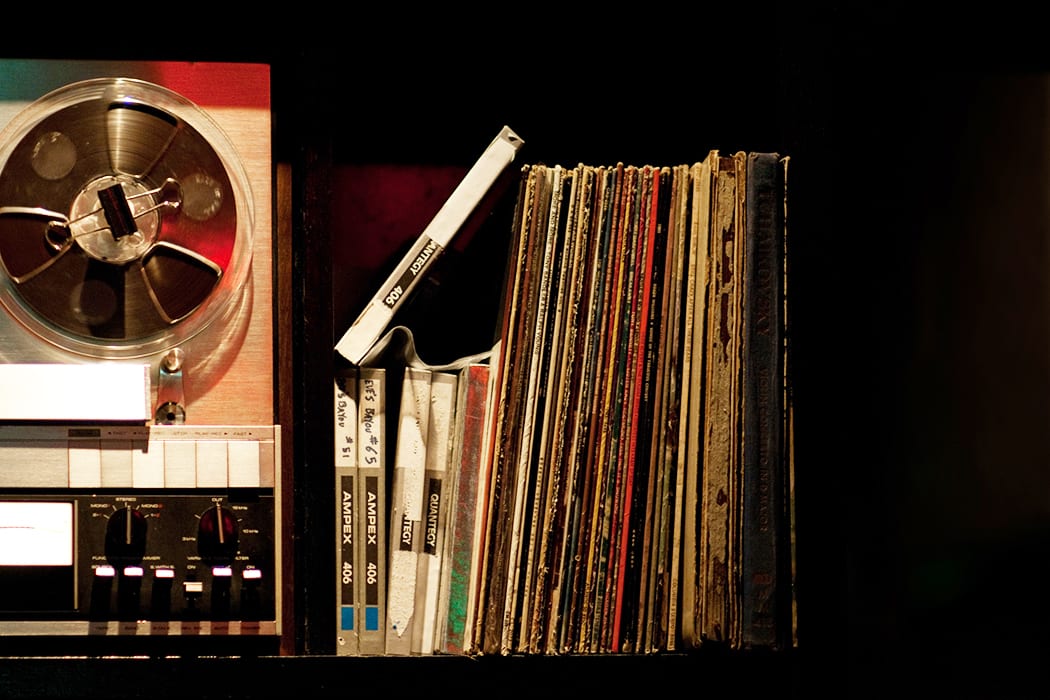 While many bars that adopt a "classic cocktail bar" moniker stay true to a certain era through their overall design, ambience and menu, Seattle's Rob Roy pivoted in the opposite direction when it came to their music choices. "[Rob Roy] is a classic bar, but Anu [Apte-Elford] wanted people to feel groovy," says beverage director Chris Elford. "[When we opened], it was kind of the apex of the days of stuffy cocktail bars with rules, and that wasn't the party Rob Roy was meant to throw."
Instead, they aimed to set a tone with "modern music that has an old soul to it," Elford says. Finding inspiration from local radio station KEXP, the bar's playlist swings between new and older tracks spanning "hip-hop that calls to breakbeats and punk with lo-fi bones." Everything from Lizzo to Phantogram is fair game, and "women's voices are particularly notable at the bar," Elford adds, citing HAIM, Lykke Li, Sharon Van Etten, Soccer Mommy, and Janelle Monae as frequent fliers.
While the bar's soundtrack is meant to create an upbeat mood without distracting from the cocktail experience ("I think the best soundtracks are ones you notice if you're looking for it but you might not if you aren't," Elford says.), guests also have the option to interact directly with what gets played via a large "wall of sound" that features an 8-track, reel-to-reel and Technics SL-1200 turntable. "It's a fixture in the space, so people get up and pull records and 8 tracks and chat with each other and the staff about tunes," Elford says. "All of our bartenders also have their go-to's but you'll hear that the music builds throughout the night into something vibey and dancey late night."
During nationwide bar closures as part of the COVID-19, we suggest donating to bar relief funds when you listen to their house playlists. For Rob Roy, you can donate to the GoFundMe here, and we've also rounded up a full list of other bar playlists and donation links here. 
---
Did you enjoy this article? Get more of the best of liquid culture when you sign up for a print or digital subscription to Imbibe Magazine. Click here for special savings!