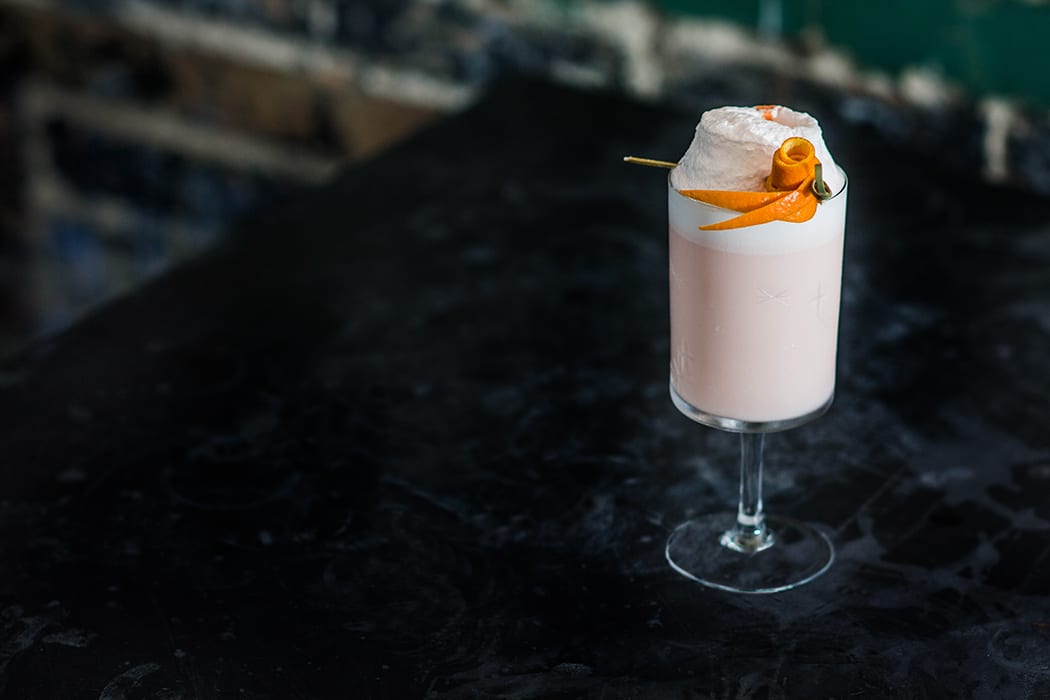 Lush sherry and tart rhubarb make for a perfect flavor contrast in this modern fizz.
1¼ oz. gin
¼ oz. PX sherry
¾ oz. rhubarb compote
½ oz. fresh lemon juice
¼ oz. simple syrup (1:1)
1 fresh egg white (pasteurized, if you like)
Tools: shaker, strainer
Glass: Collins
Garnish: orange peel, 1 dash Angostura bitters
Combine all the ingredients into a shaker and shake for 15-20 seconds to whip. Add ice and shake for another 15-20 seconds. Pour 2-3 oz. of cold sparkling water into a rocks glass. Slowly strain the cocktail into the glass to create a frothy texture. Garnish.
Rhubarb Compote
4 stalks fresh rhubarb
1½ cups white sugar
2 oz. fresh lemon juice
Slice the rhubarb into 2-inch slices, then add all ingredients to a pot. Place the heat on low and let simmer until the sugars dissolve. Pour the liquid into a heatproof container and let cool. The consistency should be thick like jam.
Alex Fletcher, Trick Pony at Harlowe MXM, Dallas
---
Did you enjoy this recipe? Sign up for our newsletter and get our favorite drink recipes of the moment in your inbox every month.