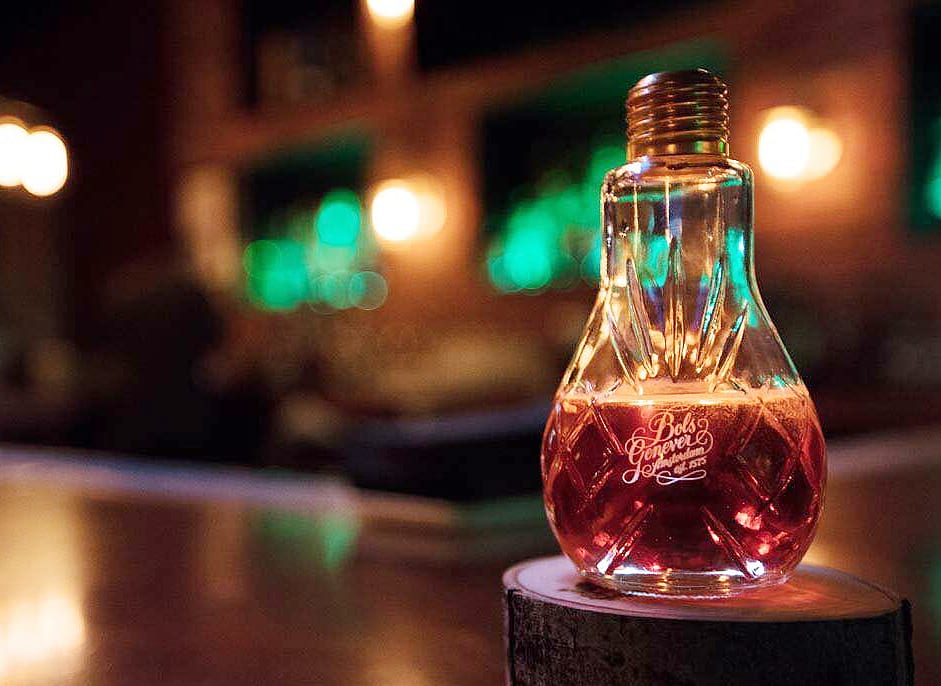 The Red Light Negroni is a cheeky homage to the Red-light District in Amsterdam, the birthplace over 350 years ago, of Bols Genever. Using the classic Negroni formula it swaps out gin for genever.
1 oz. Bols Genever
1 oz. Campari
1 oz. sweet vermouth
Tools: mixing glass, barspoon, strainer
Glass: rocks
Garnish: orange twist
Combine all the ingredients in a mixing glass filled with ice and stir to chill. Strain into a lightbulb decanter, serve it next to a rocks glass filled with ice and garnished.