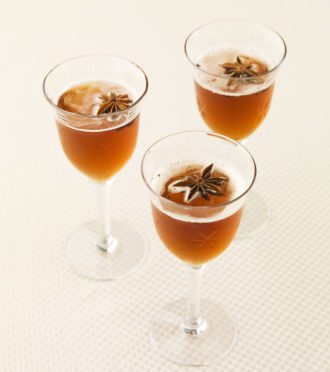 The Reveillon Cocktail from cocktail writer Chuck Taggart is fruity, spicy and warming all at once.
2 oz. apple brandy or Calvados
½ oz. pimento dram
½ oz. dry pear brandy
¼ oz. Punt e Mes
1 dash Fee Brothers aromatic bitters or Angostura bitters
Tool: barspoon, mixing glass, strainer
Glass: cocktail
Garnish: cinnamon stick or star anise
Combine the first 5 ingredients in a mixing glass. Fill with ice and stir for 30 seconds. Strain into a chilled glass and garnish.
Chuck Taggart, gumbopages.com