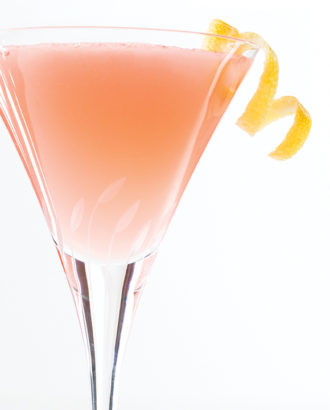 This early 1990s cocktail from bartender Paul Harrington helped usher in the similarly bright, bitter Negroni riffs that have flowed in recent years. Meet the Jasmine Cocktail.
1½ oz. gin
¾ oz. fresh lemon juice
¼ oz. Campari
¼ oz. Cointreau
Tools: shaker, strainer
Glass: cocktail
Garnish: lemon twist
Combine ingredients in a shaker with ice and shake to chill. Strain into a chilled glass and garnish.
Paul Harrington, Spokane, Washington