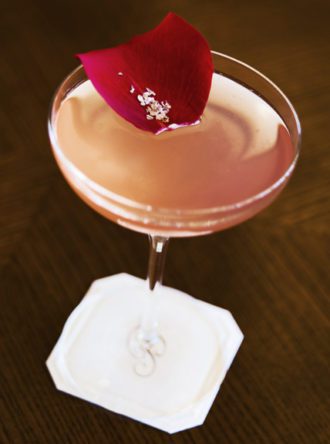 2 1/2 oz. Hendrick's gin
1/2 oz. St. Germain
1/2 oz. fresh lemon juice
2 oz. Sence Rose Nectar (available at ultimatebarchef.com)
1 dash pomegranate syrup
Tools: shaker, strainer
Glass: coupe
Garnish: edible red rose petal
Combine ingredients in a shaker and fill with ice. Shake well and strain into a chilled glass. Garnish.
Sean Bigley, Las Vegas