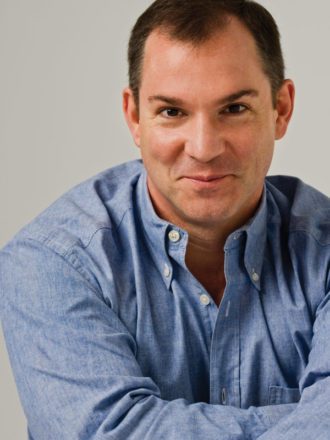 Few journalists can top Frank Bruni when it comes to range. He's covered presidential campaigns, international affairs and as The New York Times' restaurant critic from 2004 to 2009, he dined and drank his way through Manhattan's best bars and eateries. Today, he's a Times op-ed columnist who likes to stir the pot of friendly debate.
Here, Bruni chats with us about his idea of the perfect drink, how to balance drinking and dining, and his top food and drink destination for 2014.
Imbibe: You often weave cocktails, wine and beer into your writing. What's your idea of the perfect drink?
Frank Bruni: It's a tie. A really dry, really cold gin Martini or a glass of excellent white Burgundy that's aged in old, not new, oak.
What's your take on the role of a drink in the context of dining?
I'm flexible, and I don't really believe in rules per se, but some of these rules do make sense. I seldom carry my cocktail or cocktails into the heart of dinner; they're too potent a presence. So I follow the cocktail-then-wine rhythm for the most part. But I'm not much for sweet wines and after-dinner drinks. I'd rather have bourbon or one more glass of whatever wine I was drinking with the savory courses.
You've traveled extensively. What have been some of your most memorable food and drink experiences?
I've been very fortunate, so I'll just name my most recent great food experience when traveling. I was in Rome, and returned to Perilli, a favorite Roman restaurant in the Testaccio neighborhood, and I had my usual meal of pasta carbonara followed by suckling pig. At Perilli, that's always perfect, and it was perfect this time, so much so that I can't even remember the wine we were drinking. I was so focused on the food. Sometimes I want the drink to fade into the background. I hope that's not heresy.
What's your favorite drinking spot when you're home in New York?
Among wine bars, I'm fond of Anfora in the West Village, Terroir in TriBeCa and the Tangled Vine on the Upper West Side, my neighborhood. For beer, I like the Pony Bar in Hell's Kitchen. For cocktails, I've never stopped loving PDT in the East Village. Its shaman, Jim Meehan, is a genius, on top of being an unbelievably sweet, genuine man.
What wines or cocktail fixings do you keep on hand at home?
I believe in a decently stocked bar. I always have good bourbon, rye, vodka, gin and tequila on hand. I somehow always forget about Scotch, because I don't really like it. And rum. I'm not a rum person. So if you ask for a rum drink, you'll catch me unprepared, and I'll feel bad, and I'll try very hard to convince you to have something else and relieve me of my considerable guilt.
Where are you excited to eat and drink in 2014?
I'm hoping to get to Japan. I've somehow never been, though I drank many Japanese whiskeys and got a whole education in them during a recent trip to Hong Kong, at the restaurants Yardbird—which I absolutely loved—and Ronin.