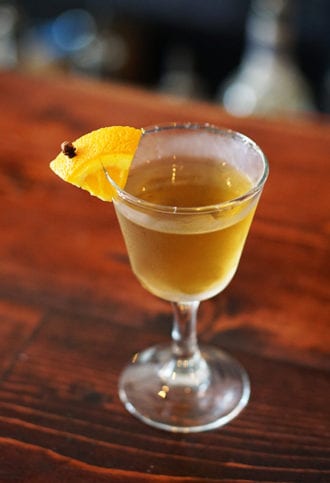 Inspired by the Corpse Reviver No. 1, this cocktail omits the Calvados and adds floral maraschino and herbaceous Chartreuse for a fresh update.
1½ oz. Cognac
½ oz. green Chartreuse
½ oz. maraschino liqueur
½ oz. sweet vermouth
1 barspoon Demerara syrup (1:1)
Tools: mixing glass, barspoon, strainer
Glass: Nick & Nora
Garnish: orange wedge studded with a clove
Stir all of the ingredients together in a mixing glass with ice to chill. Strain into a chilled glass and garnish.
Ryan Thacker, Coelum, Baltimore
---
Did you enjoy this recipe? Sign up for our newsletter and get weekly recipes and articles in your inbox.