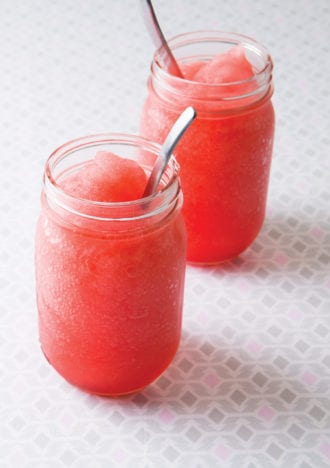 This boozy slushie is the perfect summer cool-down. "It isn't too strong, so it won't knock you out while you're enjoying the sun," says bartender Erick Castro.
2 oz. dry vermouth
3 oz. sparkling wine
¾ oz. fresh lemon juice
¾ oz. grenadine
1 cup ice cubes
Tools: blender
Glass: highball
Combine all of the ingredients in a blender and blend until smooth. Pour into a glass.
Erick Castro for Soda & Swine, San Diego
---
Did you enjoy this recipe? Sign up for our newsletter and get weekly recipes and articles in your inbox.