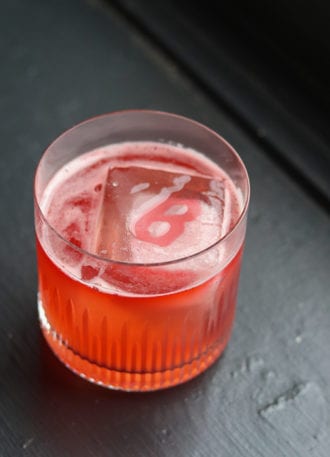 In this vibrant whiskey cocktail, the baking spice profile of velvet falernum pulls out the spice qualities in rye and bourbon, while tart cranberry and Peychaud's brighten up the mix.
1¼ oz. bourbon
½ oz. rye whiskey
¾ oz. velvet falernum
¾ oz. cranberry juice
¼ oz. fresh lime juice
4 dashes Peychaud's bitters
Tools: mixing glass, barspoon, strainer
Glass: rocks
In a mixing glass, combine all of the ingredients with ice and stir to chill. Strain into a rocks glass over a large ice cube. Express the oils of a lemon peel over the top of the drink, then discard.
Nick Talarico, Bishop, Memphis, Tennessee
---
Did you enjoy this recipe? Sign up for our newsletter and get weekly recipes and articles in your inbox.