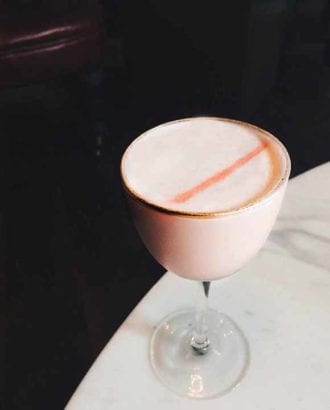 Creamy and sweet, the classic Pink Squirrel is great for sipping after dinner, and perfect for fans of the Grasshopper. At Juliet in Austin, beverage director Jeramy Campbell uses equal parts to make the drink effortless to mix as well.
1½ oz. crème de noyaux
1½ oz. crème de cacao
1½ oz. heavy cream
Tools: shaker, strainer
Glass: coupe or Nick and Nora
Garnish: Peychaud's bitters
Combine all ingredients in a shaker and dry shake. Add ice and shake until chilled. Strain into a glass and garnish.
Jeramy Campbell, Juliet, Austin