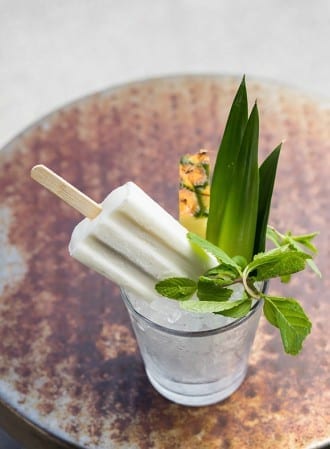 Kick back and cool off with these boozy pops packed with a tropical trifecta of flavors—pineapple, coconut and rum.
3 Tbs. Jamaican rum
5 ½ oz. pineapple juice
1 ¾ cups coconut milk
½ cup sugar
1 lime, juiced and zested
Salt to taste
Tools: blender, popsicle molds
Garnish: pineapple wedge and leaf garnish (optional)
Blend all ingredients together. Strain. Freeze in popsicle mold. Makes approximately 8 popsicles, depending on the size of the molds.
Chef Brian Redzikowski, Kettner Exchange, San Diego