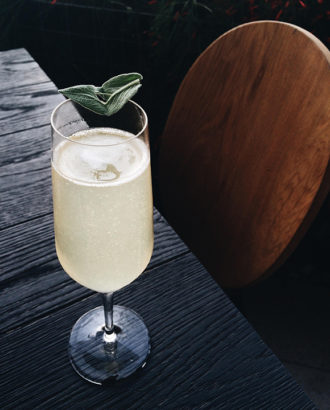 This sparkling cocktail from Austin blends fresh sage with sweet pear liqueur for a perfect pre-dinner cocktail.
1 oz. pear liqueur
1 oz. fresh lemon juice
3 sage leaves
4 oz. cava
Tools: shaker, strainer
Glass: Champagne flute
Garnish: sage leaf
Combine the first 3 ingredients in a shaker and shake to chill. Strain into a flute, top with cava and garnish.
Lacye Frazier, Central Standard, Austin