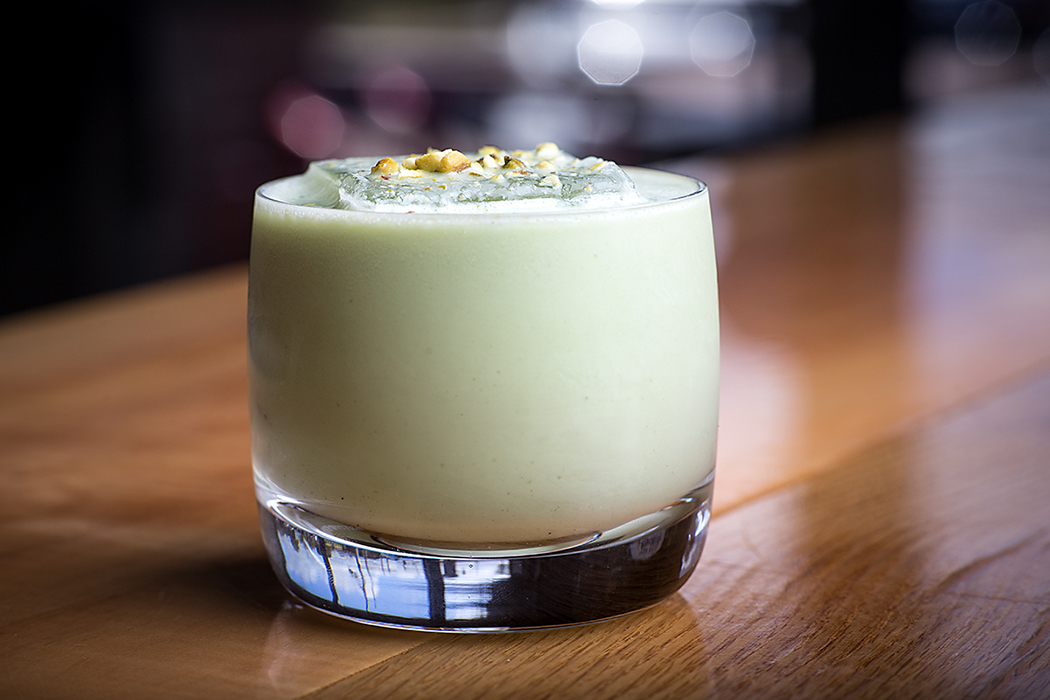 The baristas at Onyx Coffee Lab—our 2016 Coffee Bar of the Year—are known for creating inventive alcohol-free tea and coffee drinks like this one. The Onyx Matcha Lassi is a creamy yogurt drink inspired by the classic Indian lassi recipe.
1 tsp. matcha
2 oz. plain yogurt
2 oz. filtered water
½ oz. vanilla bean syrup
1 dash cardamom bitters
Tools: shaker, strainer
Glass: rocks
Garnish: cracked pistachios
Combine ingredients in a shaker with ice. Shake and strain into a glass with fresh ice. Garnish.
Brendon Glidden, Onyx Coffee Lab, Arkansas