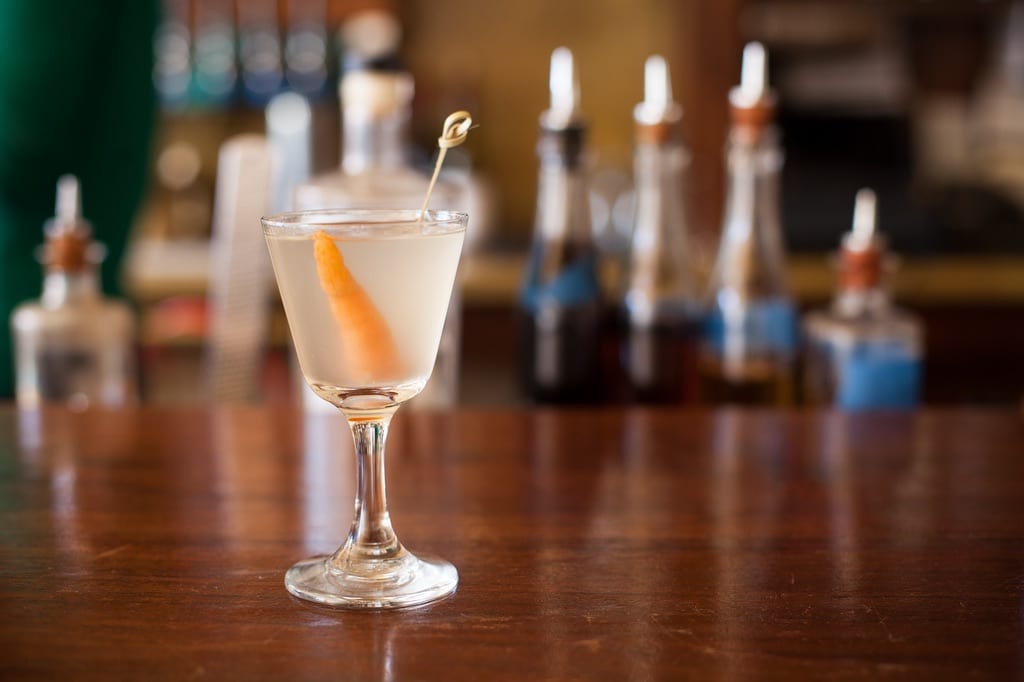 This spin on a classic Martini uses an olive oil wash to lend extra richness to the drink.
2 oz. oil-washed vodka
1/5 oz. dry vermouth
dash orange bitters
Tools: mixing glass, barspoon
Glass: cocktail
Garnish: pickled carrot (optional)
Combine all ingredients in a mixing glass with ice. Stir to chill and strain into a chilled glass. Garnish if desired.
Oil-Washed Vodka
250 ml. vodka
45 ml. high-quality extra virgin olive oil
Combine vodka and oil in a freezer-safe container and let sit at room temperature for 5 days to infuse. Place the container in the freezer. Once the oil has solidified, scrape it away and discard.
Mark Bystrom, Forequarter, Madison, Wisconsin