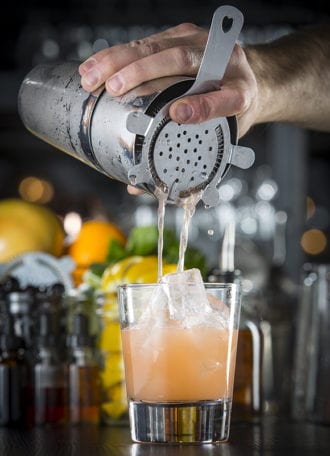 With the sweetness of elderflower liqueur and hints of bittersweet orange from Aperol, this is a summery, crowd-pleasing vodka punch.
1½ oz. vodka
¾ oz. fresh lemon juice
½ oz. Aperol
½ oz. St. Germain
½ oz. simple syrup (1:1)
Tools: shaker, strainer
Glass: Double Old Fashioned
Garnish: grapefruit peel
Shake ingredients and strain into a glass. Top with ice cubes and garnish.
Jean Tomaro, Hogsalt Hospitality, Chicago