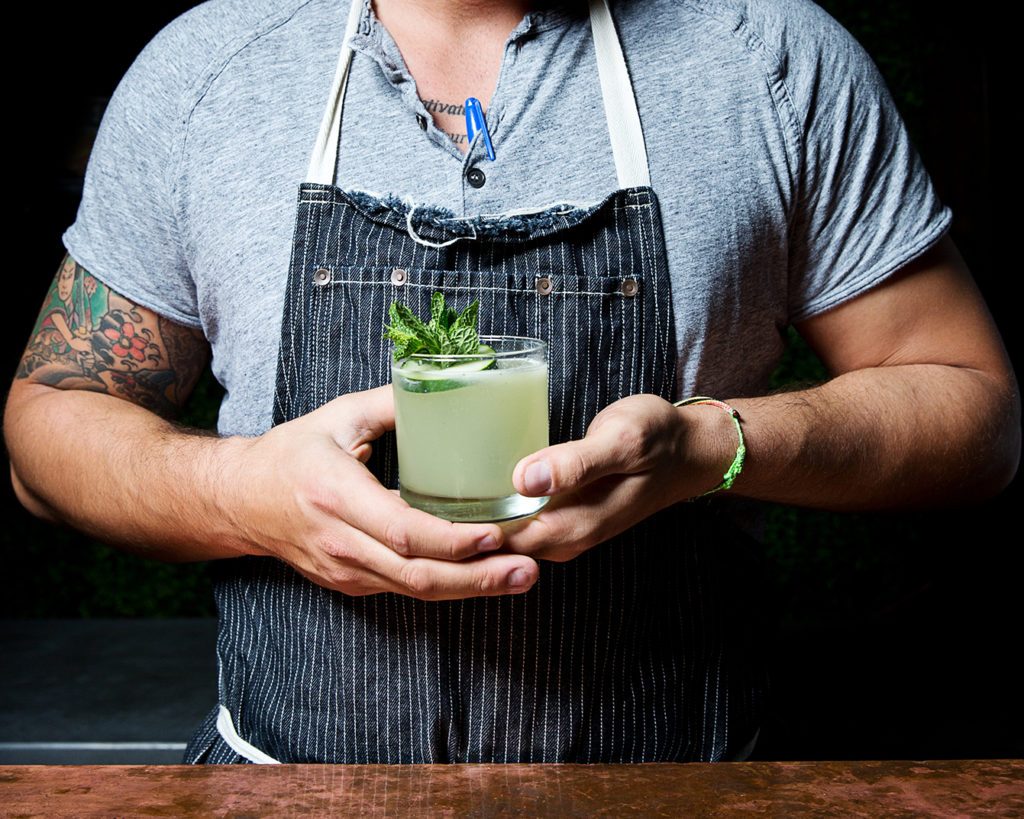 Gin, juice and a squeeze of minty, cucumber freshness flavor this lowball sipper.
2 oz. gin
1 oz. fresh lime juice
¾ oz. simple syrup (1:1)
3 cucumber wheels (cut ¼-inch thick)
6-7 mint leaves
Tools: shaker, muddler, strainer
Glass: lowball
Garnish: sprig of mint threaded through a cucumber wheel
Combine all ingredients into a shaker. Muddled cucumber and mint slightly (avoid bruising the mint) and shake with ice. Strain into a chilled glass and garnish.
Brandyn Tepper for Apartment A, Los Angeles