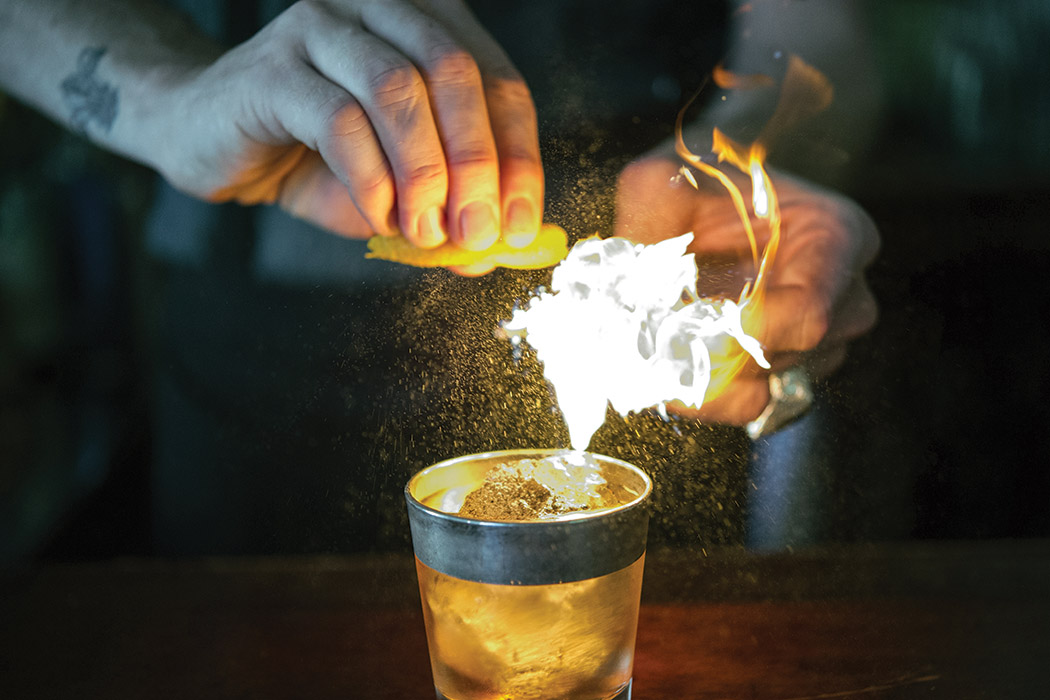 The New York bar Mayahuel has introduced countless drinkers to the joys of agave spirits, and this Oaxaca Old Fashioned—created by Phil Ward when he worked at Death & Co.—mixes reposado tequila with mezcal and the chocolate-spice notes of mole bitters to create a lovely riff on the classic.
1½ oz. reposado tequila (El Tesoro)
½ oz. mezcal (Del Maguey Chichicapa or San Luis del Rio)
1 barspoon agave nectar
2 dashes Angostura bitters
Tools: barspoon, strainer
Glass: Old Fashioned
Garnish: orange twist
Combine all the ingredients except the orange twist in an Old Fashioned glass filled with one large ice cube. Stir until chilled. To top with a flamed orange twist, carefully hold a piece of orange peel about the size of a silver dollar, skin side down, over the drink. Light a match and use it to warm the skin side of the peel. Holding the match a few inches above the drink, quickly squeeze the peel in the direction of the match. The oil from the peel will briefly ignite, landing over the drink's surface.
Reprinted with permission from The Old-Fashioned by Robert Simonson, copyright (c) 2014. Published by Ten Speed Press, an imprint of Random House LLC.