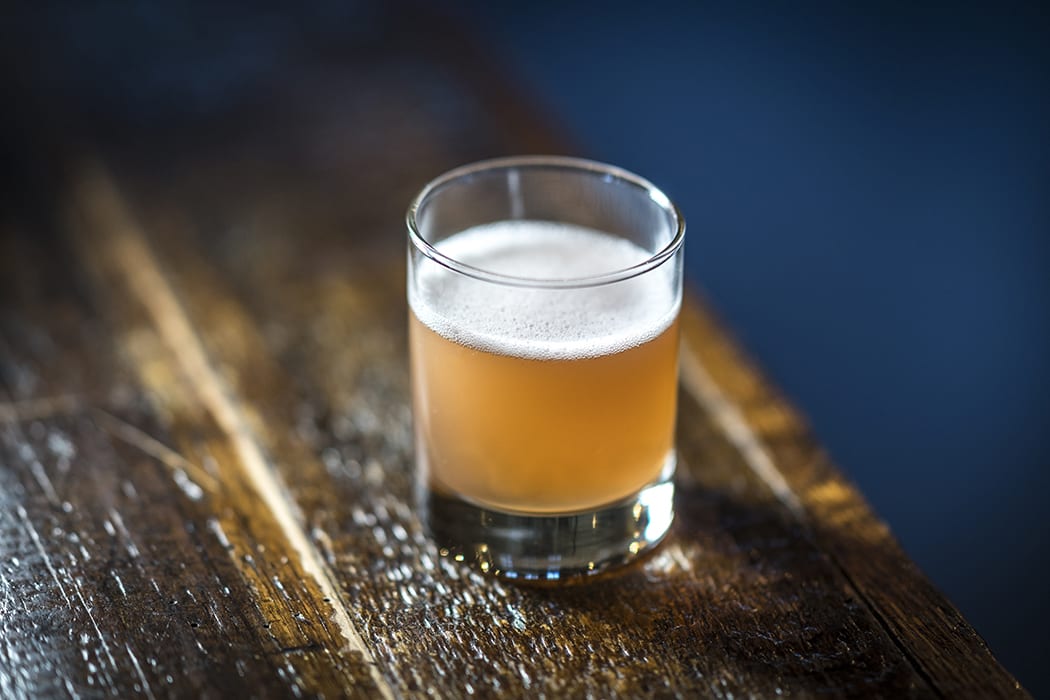 With floral aromas and flavors of ripe plum and baking spice, this cocktail from Sweet Afton bartender Mike Di Tota was loosely inspired by the D.T. Sloe cocktail from Portland Hunt & Alpine Club. "I loved the drink's presentation: It was served down, very simply, with no garnish. Its appeal was all about its ingredients and beautiful rosy color," says Di Tota.
2 oz. gin
2 oz. sloe gin
¾ oz. blanc vermouth
¾ oz. fresh lime juice
¼ oz. cinnamon syrup
Tools: shaker, strainer, fine strainer
Glass: rocks
Garnish: none
Combine all the ingredients in a shaker with ice and shake until chilled. Double strain into a chilled rocks glass.
Cinnamon Syrup: Combine 2 cups of water, 4 cups of turbinado sugar and 3 cinnamon sticks, broken up, in a saucepan over medium heat. Simmer for 5 minutes. Remove from heat and let cool to room temperature. Strain into a clean glass jar and discard solids. Refrigerate for up to 1 month.
Mike Di Tota, Sweet Afton, Astoria, New York
---
Did you enjoy this recipe? Sign up for our newsletter and get our favorite drink recipes of the moment in your inbox every month.