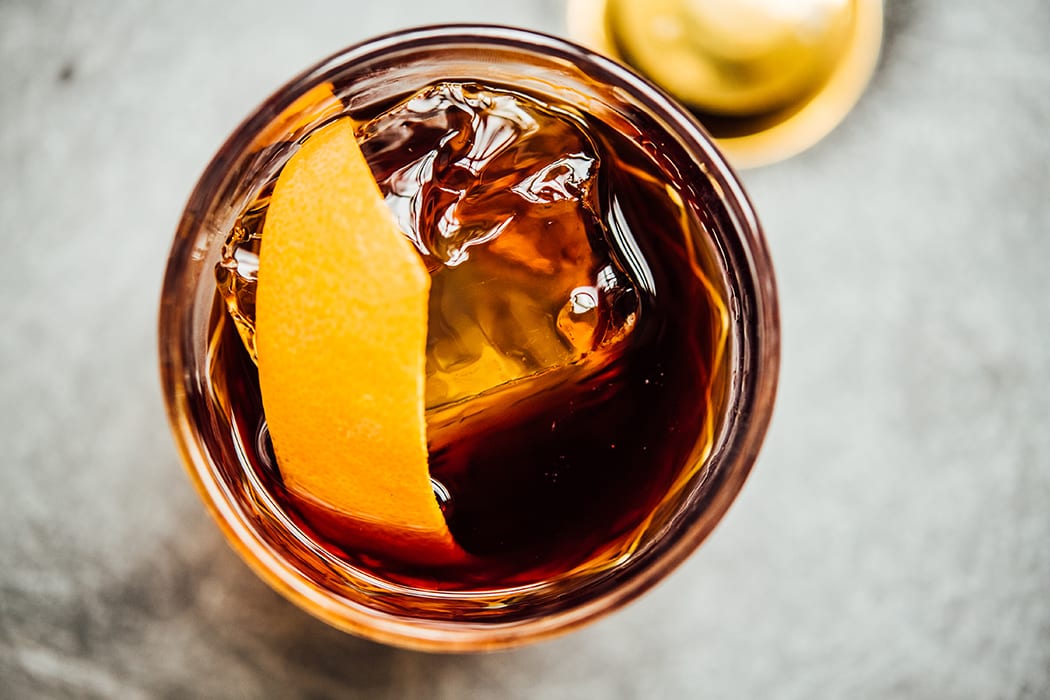 "The Night Tripper is a tribute to musical legend, the late Dr. John (it's one of his nicknames)," says Jewel of the South owner Chris Hannah. "Several years ago during a Mardi Gras parade, Dr. John was King—as his float passed by I knew I found the name to this flask drink I had created and was sipping that night. The two Italian liqueurs add bitterness and complexity to the bourbon base."
1¾ oz. bourbon
¾ oz. Averna
½ oz. Strega
2 dashes Peychaud's bitters
Tools: mixing glass, barspoon, strainer
Glass: rocks
Garnish: orange peel
Combine all of the ingredients in a mixing glass with ice and stir to chill. Strain into a rocks glass over a single ice cube. Garnish.
Chris Hannah, Jewel of the South, New Orleans
---
Did you enjoy this recipe? Sign up for our newsletter and get weekly recipes and articles in your inbox.