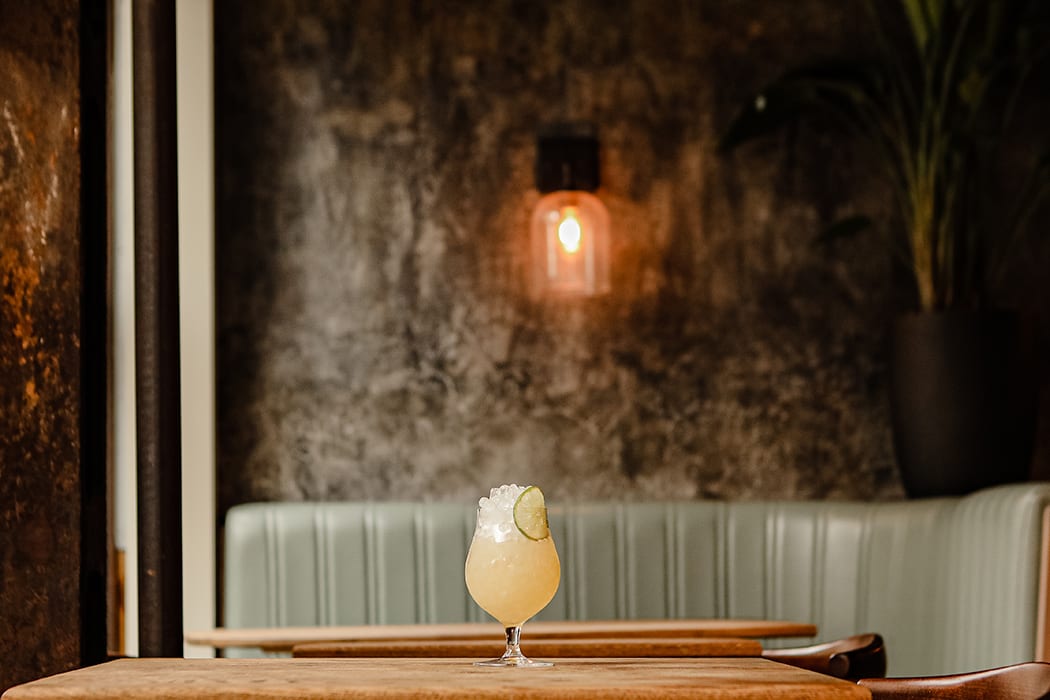 A pandan syrup brings subtle vanilla notes to this complex mix of rum, aquavit and pineapple.
1½ oz. aged rum
½ oz. aquavit
½ oz. pineapple juice
¾ oz. pandan syrup
¾ oz. fresh lime juice
Tools: shaker, strainer
Glass: hurricane or Belgian beer glass
Garnish: lime wheel, pineapple frond
Add all of the ingredients to shaker with ice and shake until chilled. Strain into a glass filled with pebble ice. Garnish.
Pandan Syrup: Heat 1 liter of water in a large stock pot. When bubbles begin to form on bottom, remove from heat. Add 2 frozen pandan leaves to the mix and let sit for 10 minutes. Strain the mixture through a cloth-lined chinois. Add 1 kilogram of sugar and stir to dissolve. Store in the refrigerator when not in use.
Will Wyatt, Pretty Ricky's, New York City
---
Did you enjoy this recipe? Sign up for our newsletter and get weekly recipes and articles in your inbox.