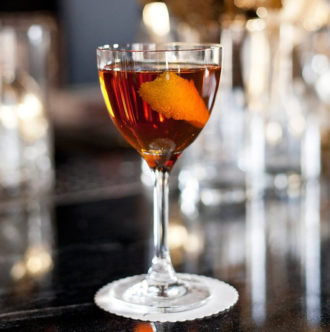 Swapping in an aged gin for London dry makes for a sultry spin on the Negroni. Meet the Negroni Riposato.
1 oz. aged gin
1 oz. Gran Classico
1 oz. Carpano Antica
Combine ingredients in a mixing glass with ice. Stir to chill and strain into a chilled glass. Rub an orange peel around the rim of the glass before using as a garnish.
Ivan Fontana, Death & Taxes, Reno, Nevada