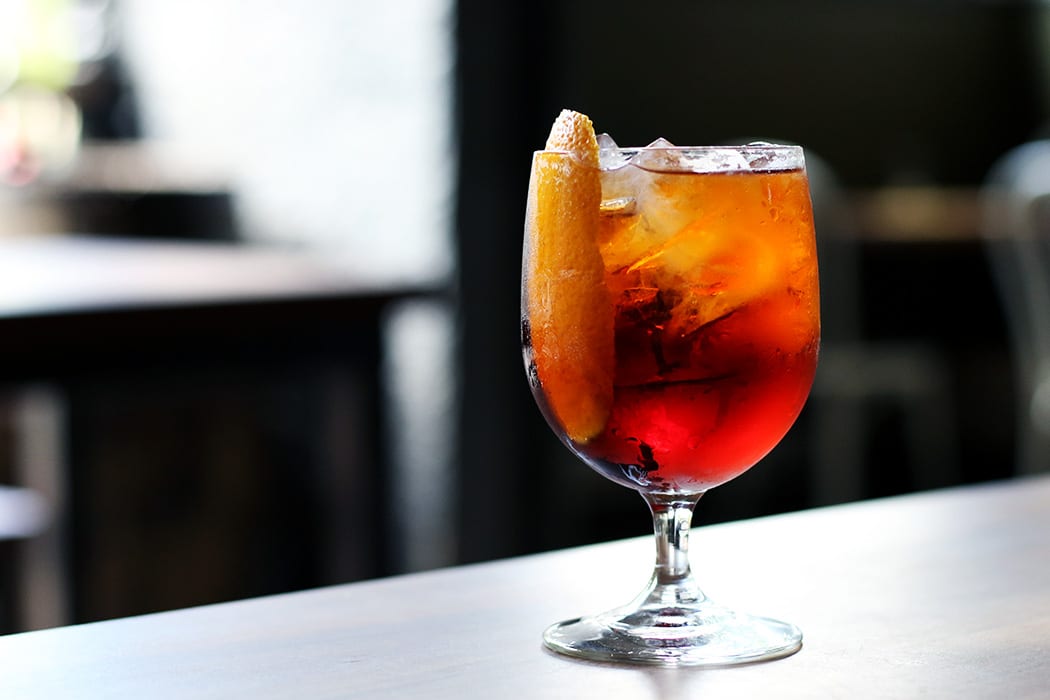 One of the best-kept secrets in Chicago's Logan Square neighborhood (one of our 2019 Imbibe 75 Places to Watch) is the Negroni di Aquila at Longman & Eagle. Created by former bartender Nathan Ozug in 2010, the drink is a pitch-perfect take on the Negroni Sbagliato, employing a unique (and specific) combo of Aperol and Punt e Mes. "The use of Aperol and Punt e Mes is for the sweetness factor that rounds out the flavors and softens the bitterness of the two liquors, making it more palatable for those who might be turned away by bitterness of Campari and standard vermouth. Topped off with prosecco, this drink is a patio pounder for all," says Ozug.
1 oz. Aperol
1 oz. Punt e Mes
Prosecco, to top
Tools: barspoon
Glass: goblet or rocks
Garnish: orange twist
In a goblet or rocks glass, combine the Aperol and Punt e Mes with ice and stir to chill. Top with prosecco and garnish.
Nathan Ozug for Longman & Eagle, Chicago
---
Did you enjoy this recipe? Sign up for our newsletter and get weekly recipes and articles in your inbox.