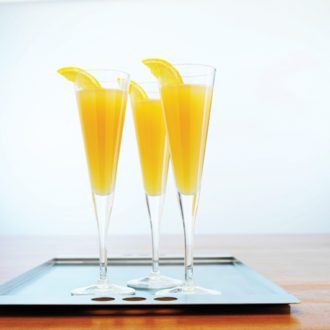 This Mimosa recipe is so simple and delicious—two reasons why it's one of the most popular brunch cocktails.
4 oz. sparkling wine
2 oz. fresh orange juice
½ oz. Cointreau
Glass: flute
Garnish: orange wedge
Pour the orange juice and Cointreau into a chilled glass. Top with sparkling wine and garnish.