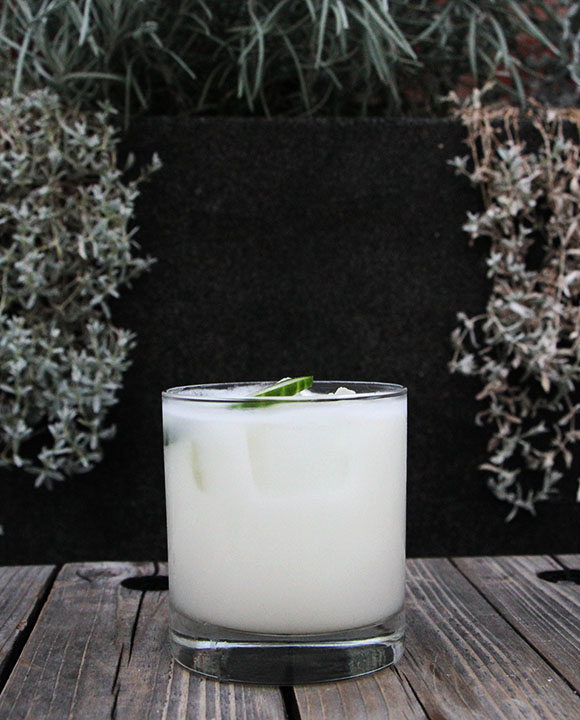 Cucumber and coconut combine in this "greatest hit" tequila cocktail from The Whistler. The bar celebrates its 7th anniversary this week, so mix up a few at home in their honor.
2 oz. blanco tequila
¾ oz. cream of coconut
¼ oz. simple syrup (1:1)
¾ oz. fresh lime juice
2 cucumber slices
Tools: shaker
Glass: Old Fashioned
Garnish: cucumber slice and 2 dashes of salt
Shake ingredients with ice, pour into a rocks glass and garnish.
Elizabeth Weiss, The Whistler, Chicago