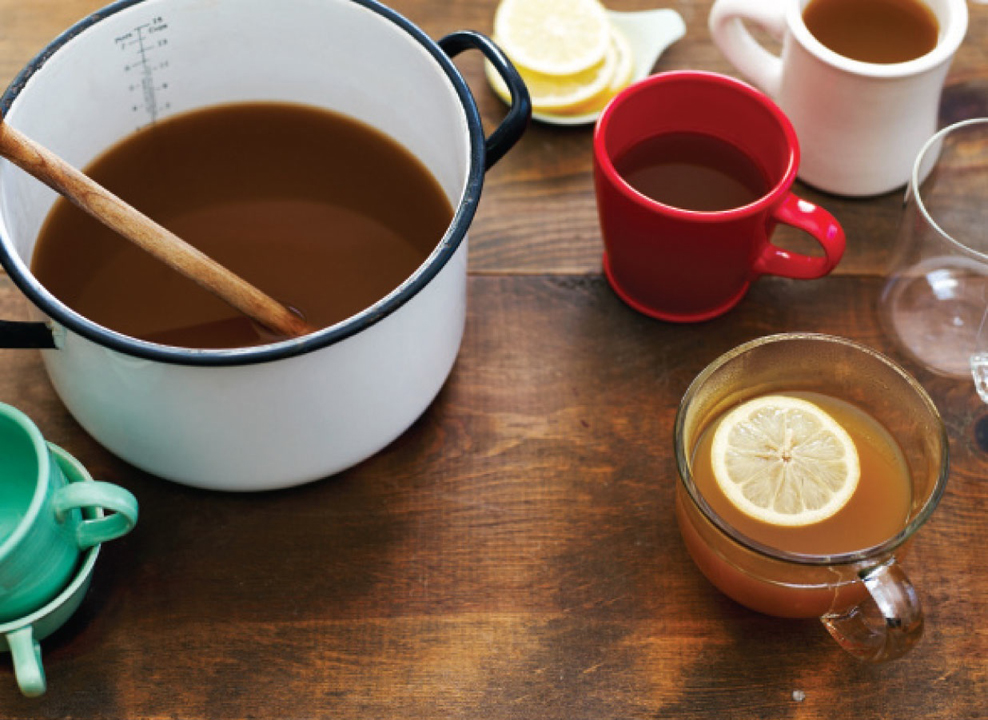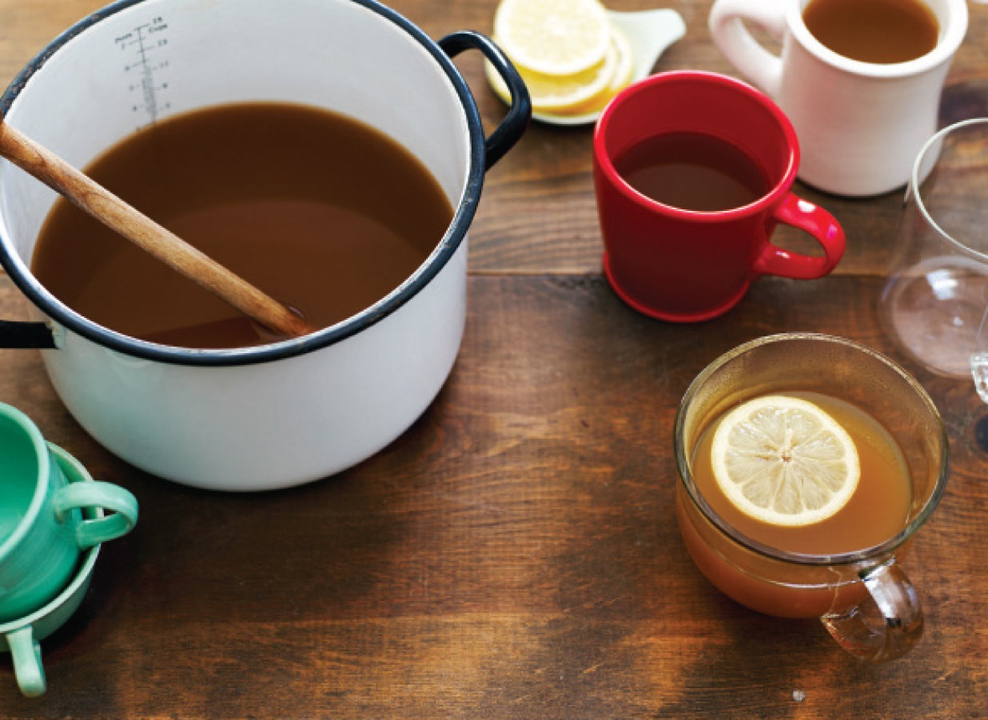 This warm rum and apple cider punch from New York bartender Jane Danger packs some added heat with a spicy jalapeño and rum honey. But chile-phobes shouldn't fear: the heat of the spiced honey is not at all overwhelming; "in fact it's very light and warming," Danger notes.
6 oz. aged rum
12 oz. apple cider
2 oz. fresh lemon juice
3 oz. jalapeño-rum honey
Tools: barspoon, punch bowl
Glass: mug
Garnish: grated cinnamon and a lemon wedge
On a stovetop, heat all ingredients together until steaming. Ladle into mugs and garnish.
Jalapeño-rum honey: Combine 1 1/2 cups of honey with one sliced and smashed jalapeño (seeds intact) and two ounces of aged rum. Stir and let sit overnight at room temperature. Remove the jalapeño chunks before using. Store in a dark, cool place for up to one month.
Makes approximately 6 servings.

Jane Danger for Cienfuegos, New York City