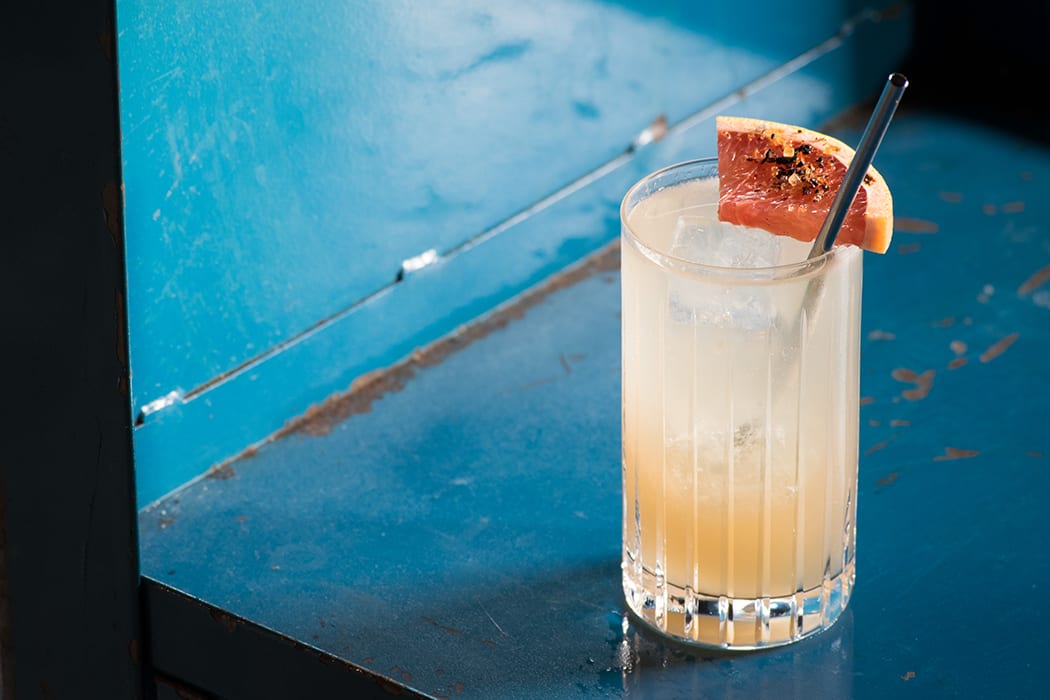 The Paloma is beloved on both sides of the border, but when mezcal and Ancho Reyes come into play instead of tequila, the drink takes on new layers of smoke and spice.
1½ oz. mezcal (Hannigan uses Siete Misterios Doba-Yej)
½ oz. Ancho Reyes
¾ oz. fresh grapefruit juice
½ oz. fresh lime juice
¼ oz. agave nectar
2 drops salt solution (1:1 salt to water)
Club soda
Tools: shaker, strainer
Glass: Collins
Garnish: grapefruit wedge dipped in sal de gusano (worm salt)
Combine all the ingredients except the club soda in a shaker with ice and shake until chilled. Strain into a Collins glass over ice. Top with soda and garnish.
Andrew Hannigan, Bastion, Nashville
---
Did you enjoy this recipe? Sign up for our newsletter and get our favorite drink recipes of the moment in your inbox every month.