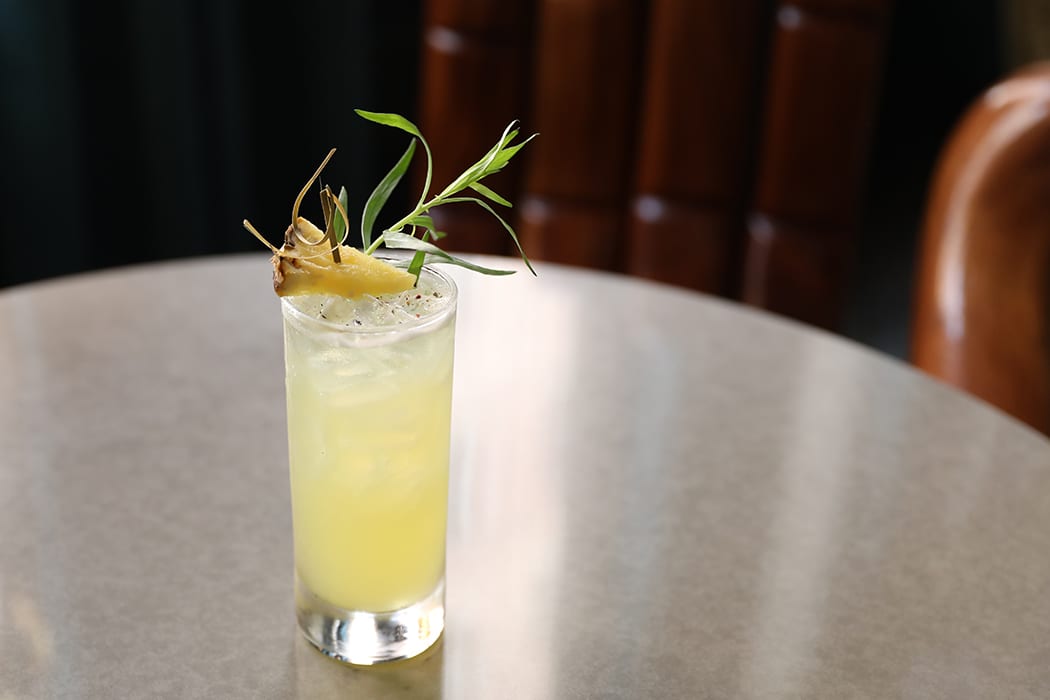 Tarragon syrup helps draw out the earthy tones of tequila and mezcal in this cocktail from Matilda Midnight.
1½ oz. reposado tequila
½ oz. yellow Chartreuse
1 oz. pineapple juice
¾ oz. fresh lime juice
½ oz. tarragon simple syrup
¼ oz. mezcal, to float
Tools: shaker, strainer
Glass: Collins
Garnish: tarragon sprigs, pineapple, cracks of pink and black peppercorn
Add all of the ingredients to a shaker, except the mezcal. Add ice and shake. Strain into a Collins glass. Add ice and a float of mezcal. Garnish.
Tarragon Simple Syrup
½ cup sugar
½ cup hot water
⅛ cup fresh tarragon
In a saucepan, bring 1 cup of water to a boil. Lower heat to simmer, and add the sugar. Stir until the sugar is dissolved. Add the thyme. Let simmer for 15 minutes. Strain into a container. Let cool before refrigerating.
Monica Penn, Matilda Midnight, Chattanooga, Tennessee
---
Did you enjoy this recipe? Sign up for our newsletter and get our favorite drink recipes of the moment in your inbox every month.