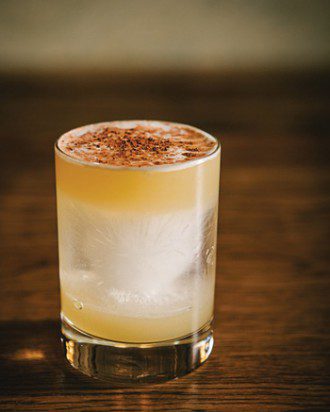 This exotic sipper from Imbibe's 2013 Cocktail Bar of the Year, Pouring Ribbons, is a little smoky, a little nutty and perfectly bright.
1½ oz. mezcal
¾ oz. Palo Cortado sherry
¾ oz. orgeat
½ oz. fresh lemon juice
½ oz. pineapple juice
Tools: shaker, strainer
Glass: rocks
Garnish: cocoa powder
In a shaker, combine ingredients and shake with ice until chilled. Strain into a rocks glass over fresh ice cubes (or one large cube). Dust with cocoa powder.
Joaquín Simó, Pouring Ribbons, New York City