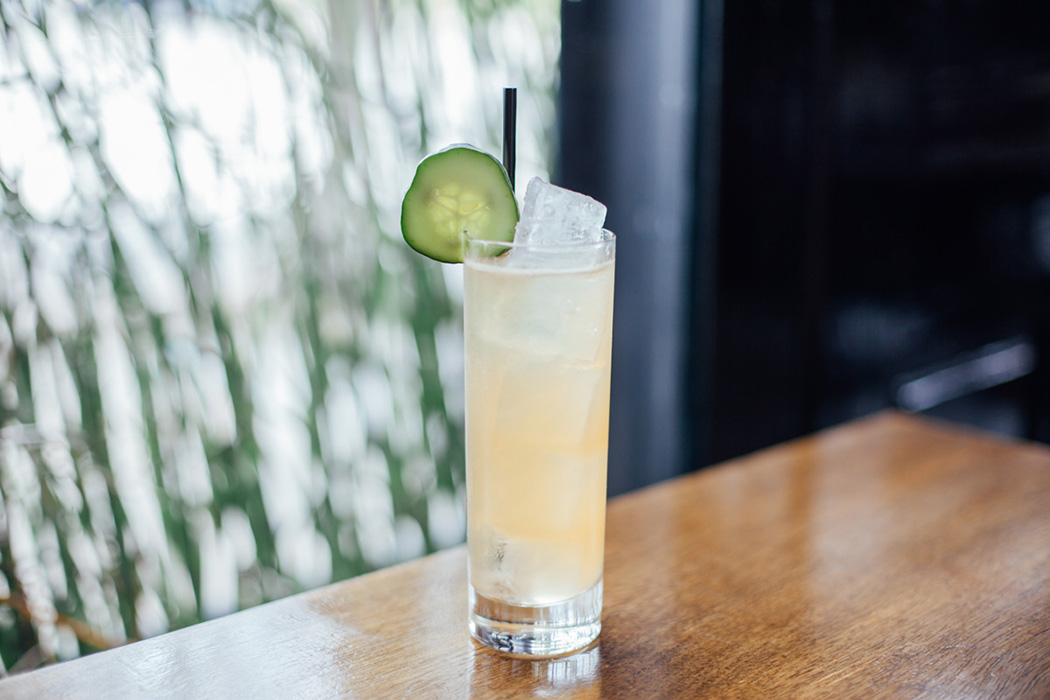 Once featured on the menu at Cure, this light and refreshing collins has "hints of Alpine herbs, tea and pineapple," partner Neal Bodenheimer says.
1 oz. Amaro Montenegro
1 oz. Guillaumette Genepi liqueur
¾ oz. fresh lemon juice
½ oz. pineapple gum syrup
1 slice of cucumber
Tools: shaker, strainer
Glass: collins
Garnish: cucumber slice
Combine ingredients in a shaker tin with ice. Shake briefly to integrate. Strain into a Collins glass filled with fresh ice. Top with soda water and garnish.
Winston Willingham, Cure, New Orleans